Solo Trip to Backwaters of Kerala – Munroe Island
The serenity, calmness, rawness and the magnificent beauty! The cool winter breeze hit my face as I got down at the deserted railway station, Munroturuttu. A few people outside the station enjoying the morning tea, soaking in the sun – away from the hustle and bustle. "Isn't life beautiful?" one of them asked me. At that moment I knew I was in for a heck of a time for the next couple of days! As I had decided on Munroe Island only the night before, I had no chance to do any research on the place and was ready to accept whatever was thrown at me.
Why Munroe? Varkala in Kerala had always excited me, from the day I first stepped in that place and was left spellbound by the cliff beach view, I always wanted to go back and explore it further, learn surfing there and have good food with amazing views. I was in Alleppey staying in Zostel and planning to catch the early morning train to Varkala Shivagiri. In a conversation with the manager of Zostel, Munroe came up. This was the second time I heard this name, first from a traveler in Kashmir. Intrigued, I decided to catch the train to Munroturuttu instead to explore the hidden backwaters of Kerala alone; the beauty of Indian Railways and the incredible network it has. I got the general ticket for the 6 am train to Munroturuttu, had filter coffee and idli for Rs10 at Alleppey Station and was set to face the crowd of the general coach. Surprisingly, in Kerala, the trains are very clean and not so crowded and more surprisingly even the Keralites whom I talked to in the train hadn't heard about Munroe. This was going to be fun!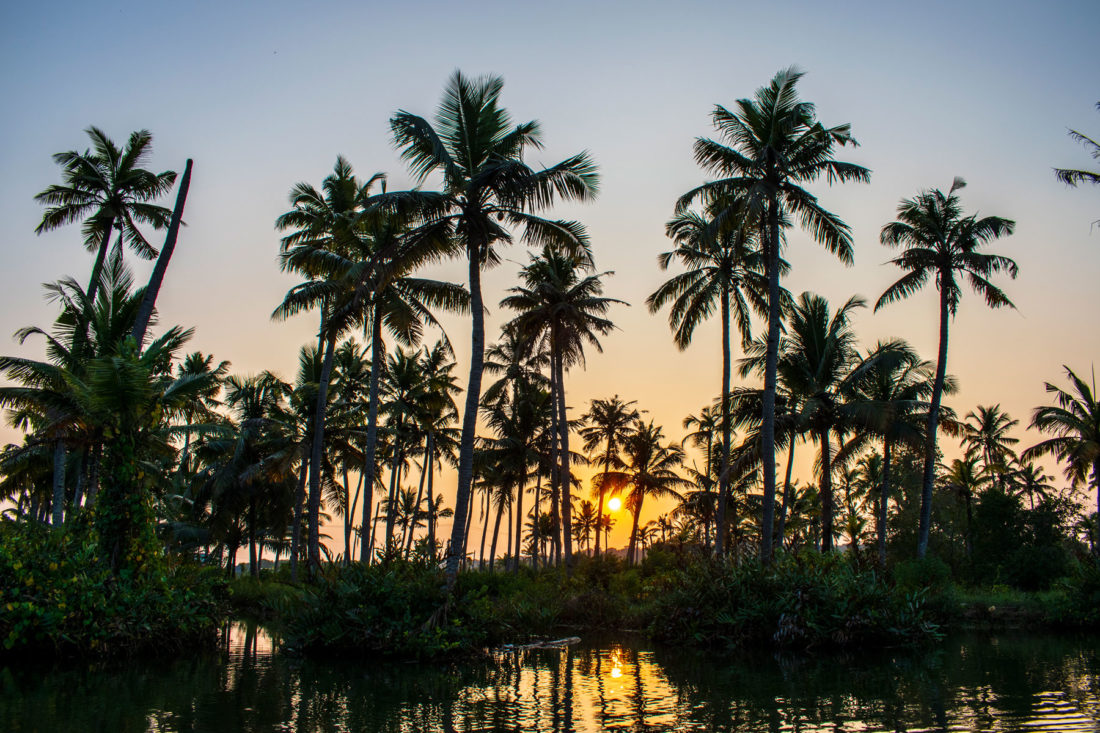 The homestay. Munroe Island doesn't have proper hotels (apart from the luxurious Club Mahindra in Ashtamudi), so homestay was the only option. A few blogs had mentioned about a homestay run by a boatman, Vishnu, and his family. So there I was, heading to his house on foot from the railway station. After a few hundred meters I took a turn to find a view which can't be explained in words. A narrow road, with small houses on the right and the backwaters with a few fishermen fishing surrounded by coconut trees on the left. The calmness and the beauty of that moment still give me chills. Generally, around such backwaters in Alleppey or even Kumarakom, you would find people, a lot of people especially "tourists". But this place was different than any I had ever visited, none around except a few people cycling to work or elders in small houses playing with babies or reading the newspaper drinking tea. After spending a good hour here, I found Vishnu's house the traditional old way without Google Maps and by asking people. Apparently, Vishnu is very famous for his boating skills in Munroe Island. Vishnu, his mother, wife and 10year old daughter run the homestay. A small cute house by the backwater, with the best people in the world running it and making sure you feel home. His daughter, always cheerful, and would put the effort to talk to you in sign language and broken English, his wife and mother cooking the best Kerala food you will ever have and Vishnu himself taking you around in his boat. These are BIG claims to make, but you must visit Vishnu's house to experience this.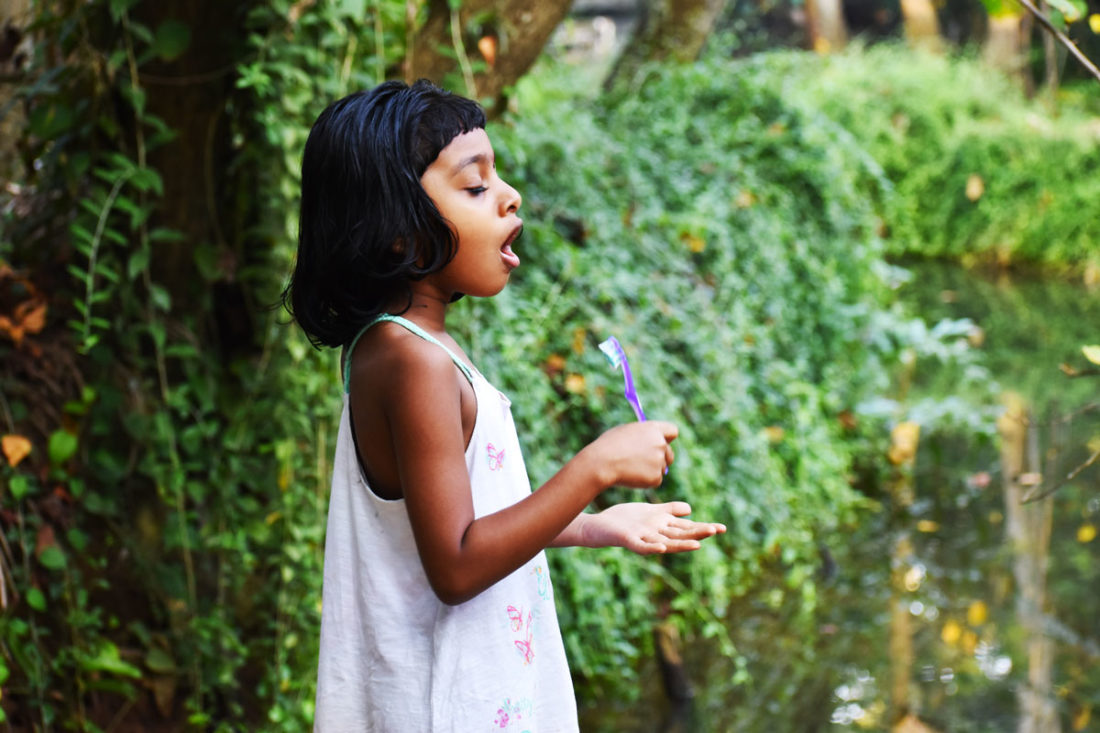 Around Munroe. There is not a lot you can do in Munroe Island, apart from being a part of nature and appreciating the beauty and smaller things. I had always imagined staying in rural India and experiencing their lifestyle for a few days and what better place than Munroe Island – offering the best of backwaters of Kerala. For a day I was just at Vishnu's house asking all sort of questions to the family and their neighbours about their lifestyle – from eating habits to health to education. All the three meals cooked by Vishu's mother and wife was unbelievably tasty yet being very simple! The next morning, borrowed a cycle from Vishnu and set to explore Munroe. Cycling around the calm backwaters, talking to localites and clicking their photographs and enjoying the extra attention I was getting because of the camera. Every person I met, from Babu who makes the world's best lemonade to the Amba, a boatwoman who goes fishing every day seemed content and happy, always greeting me with a smile. It felt that I could sit along the backwaters with my legs in the water under the shade of the tree forever. Life doesn't come with a pause button, but we can create one for ourselves.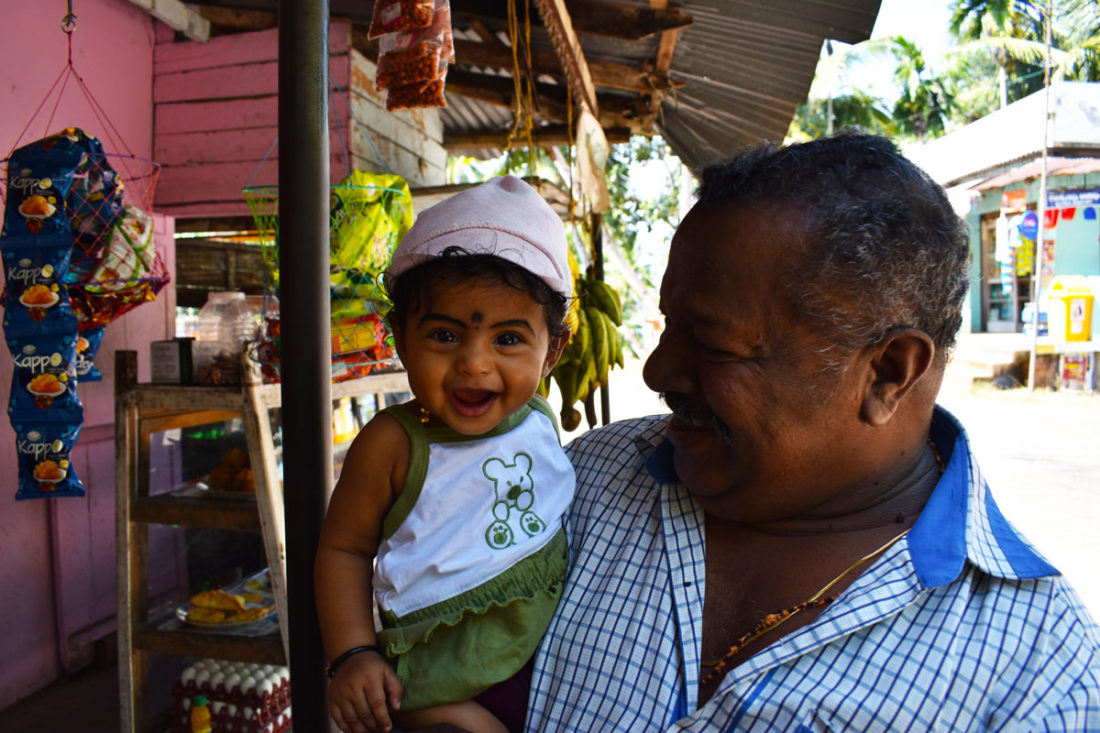 Unexplored Backwaters. Munroe comprises of 8 different islets, one of them being Perugalam. A fifteen minutes drive and five minutes boat ride you reach this village with no motor-able road and away from technology – you will find children playing football in the field than on the mobile screens, elders talking to each other in groups than WhatsApp groups, and people still appreciating the smaller things around. Perugalam is a quaint little paradise where you get peacefully lost in the lap of nature. Every turn reviling a different side of Kerala, more beautiful than the previous. The backwaters flowing through the jungles, massive fields of coconut trees with the backwater on the backdrop, hiking uphill to get the bird's eye view of the backwater – all within a few kilometers. To make things even more adventurous, you will occasionally find water snakes which are not poisonous (hopefully!) according to a retired soldier who I met there (he had even visited my hometown, Guwahati). How so beautiful nature might be, what makes a place beautiful are the people.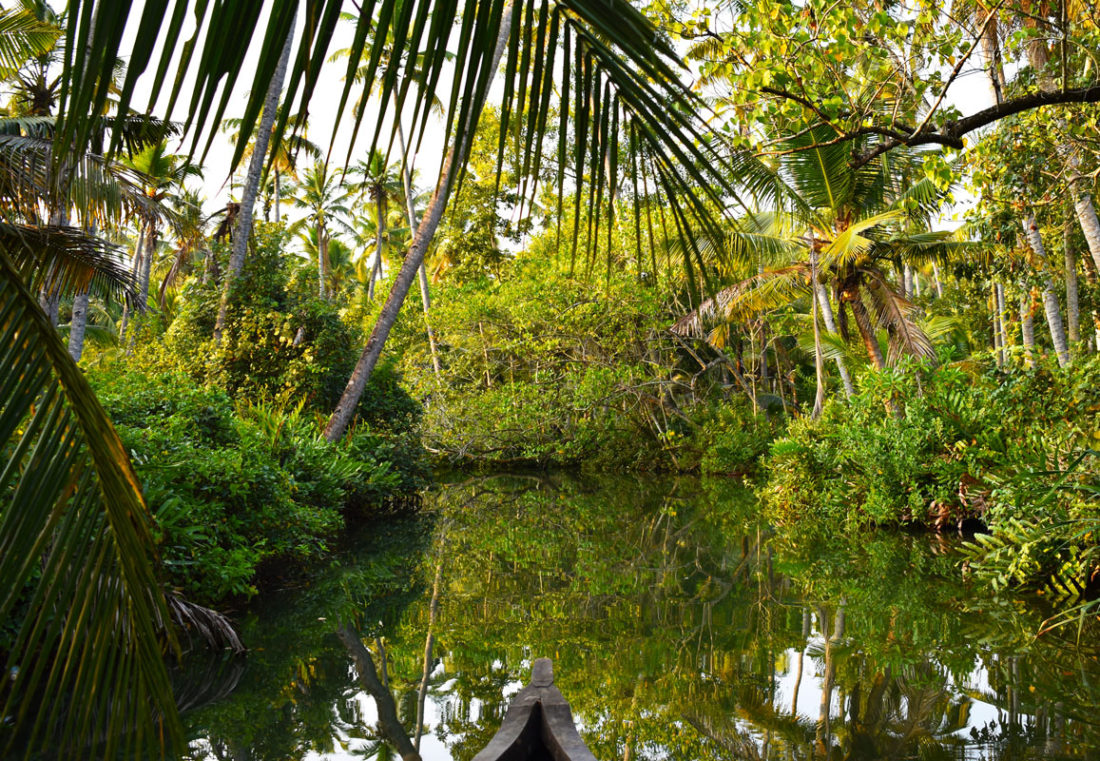 The sunset. After experiencing the hidden backwater of Kerala, I was already in awe and a little lost in nature. Was there more which Munroe Island could offer? It was time for the canoe ride!! Vishnu, the winner of multiple boat races himself would take us around the backwaters of Munroe Island. Having done boat rides in the past, including the one in Kumarakom, I wasn't super excited by this. Oh my, did I know it was going be the best couple of hours! Along the narrow waterways, occasionally bending down under the bridge so that we don't hit our heads and experiencing the daily life of the people there – a few making ropes, others fishing, and some reading. I bet you won't see so much greenery anywhere else. After a thirty minute ride, Vishnu stopped rowing. We stopped in the middle of the backwater. The entire sky turned firey red, and the sun, as large as I had ever seen, going down behind the coconut trees. The only sound around was of birds, a lot of birds chirping and the fishes playing in the water. As the sun went down and everything around us became redder, Vishnu shared the history of Munroe, and how Munroe came to be known after Resident Colonel John Munro. What better place to know more about this hidden backwater of Kerala and what better person to explain this. I fell in love with this place, and also with Vishnu.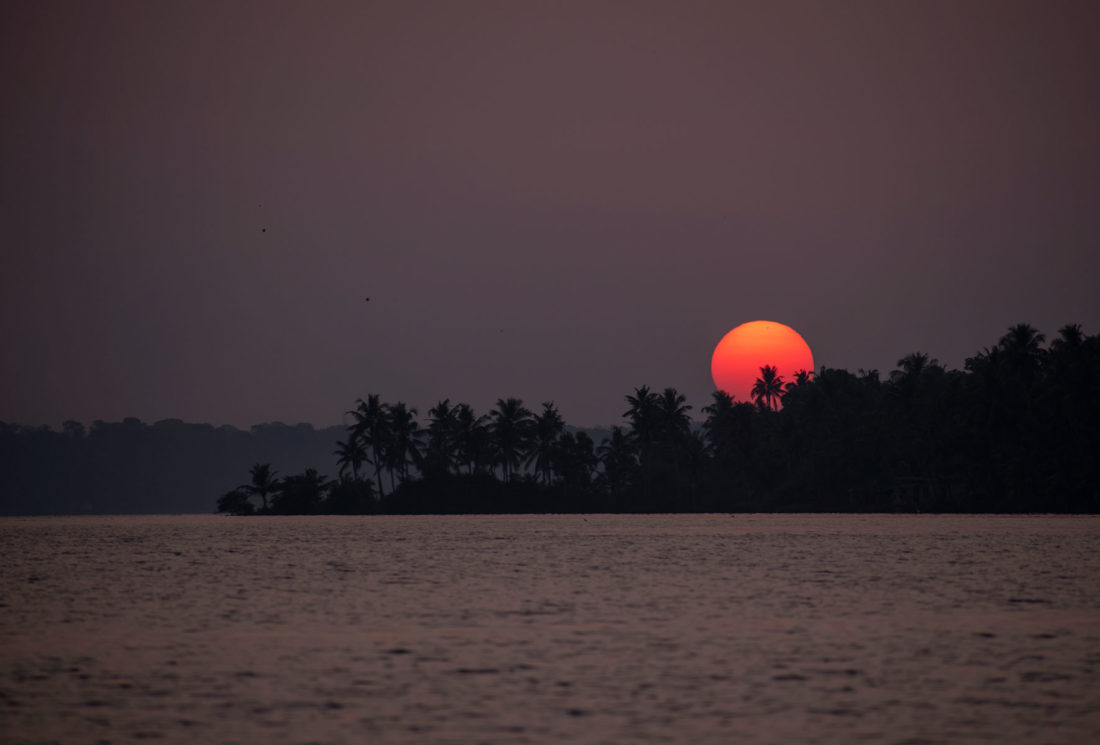 Sprint to catch my flight. To witness one of the best sunsets I had ever seen, I had to miss my train at 4 pm to Trivandrum from where I had a flight to Delhi at 11 pm. There was another train at 7, which got canceled; Indian Railways after all. I didn't want to pay Rs. 2500 for a cab ride to Trivandrum. Someone mentioned that a bus goes to Trivandrum from a nearby bus stop. I found a person going in the same direction who agreed to drop me till the bus stop on his bike. Happily, I sat on the bike, assuming that I would finally get to Trivandrum on time. What did I know that the adventure had just started? He dropped me off near a boat stand and told that a boat would take me to the bus stop. Trusting him I hopped on the shared boat, which dropped me off the other side for Rs. 3. It was pitch dark, a few shops closing and no signs of a bus stop and just a green patch on Google Maps. After walking a few kilometers, or it seemed like, I found a few people playing cards at a small bus stop. Scared, if I should or shouldn't talk to them – I gathered the courage and interrupted their game. It was a Sunday and no buses go to Trivandrum on a Sunday!! That is when one of them asked, "Do you have money?" – a trick question. I mentioned I had a few hundred; he called his friend and asked me to wait. Having no option than to wait, I waited to see a rickshaw in front of me, which would drop me to the nearest town from where I could get a bus. People are good, almost always. Next, I took an Rs. 69 state bus to Trivandrum – before taking an Uber to the airport. After 4km of hitchhiking, taking an Rs. 3 ferry ride, walking for 3kms in a pitch dark rural village, riding in a rickshaw, a state transport bus, and an Uber to finally reach the airport on time – only to find my flight delayed! Worth it for the sunset and for Munroe?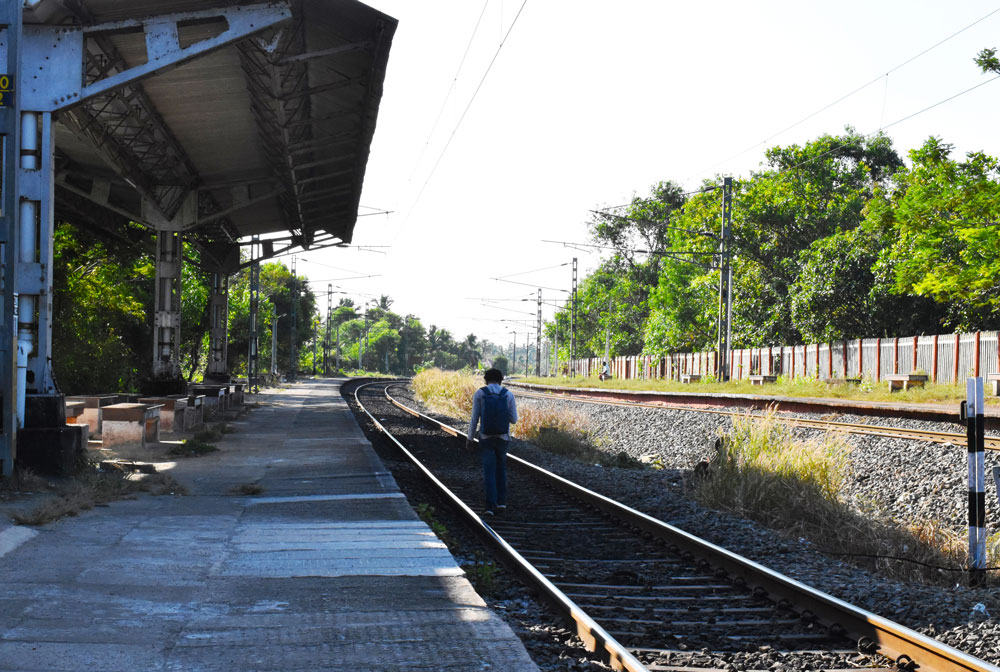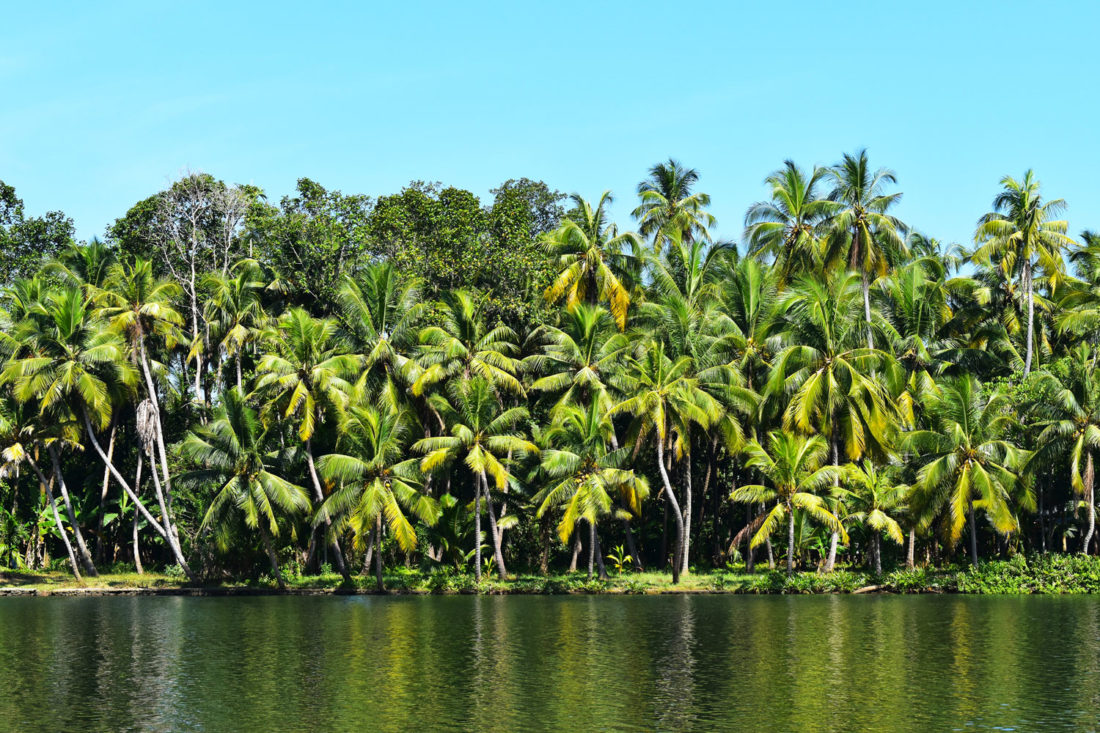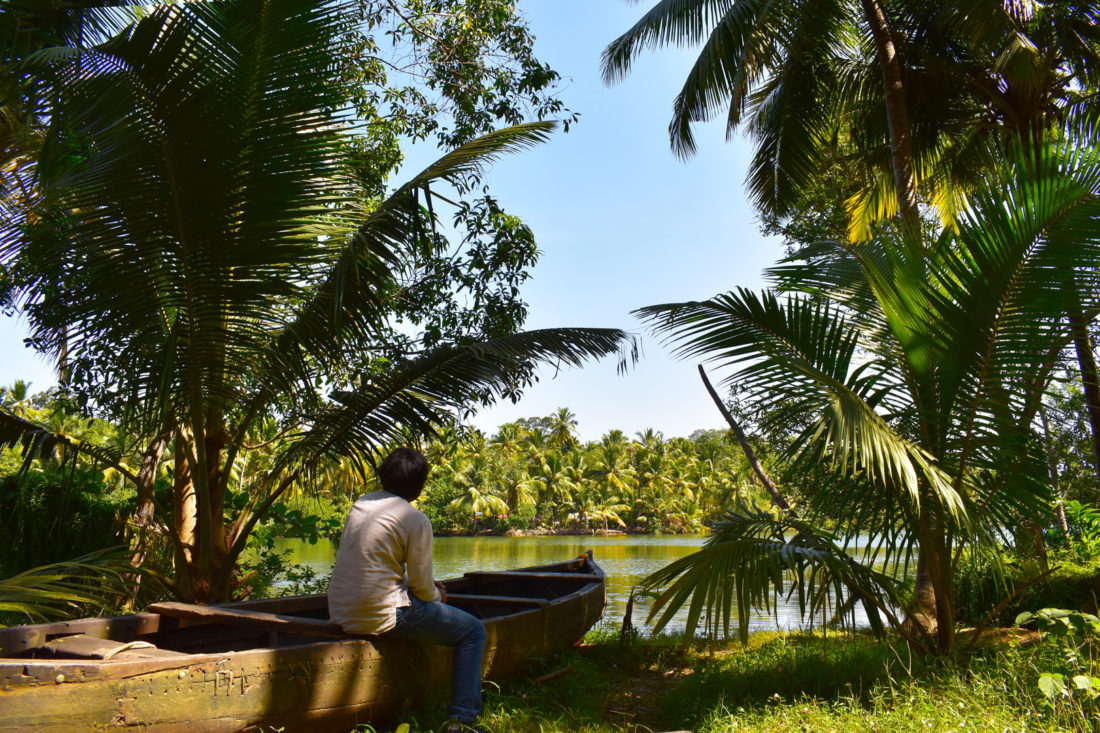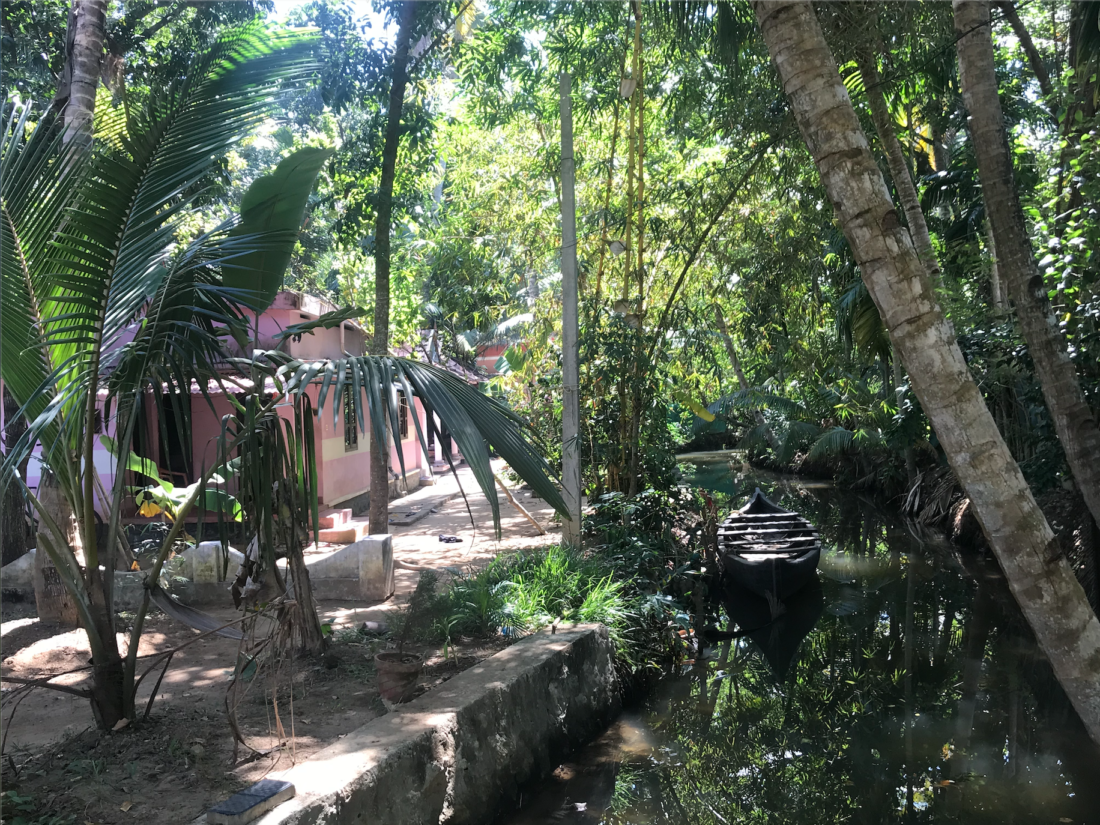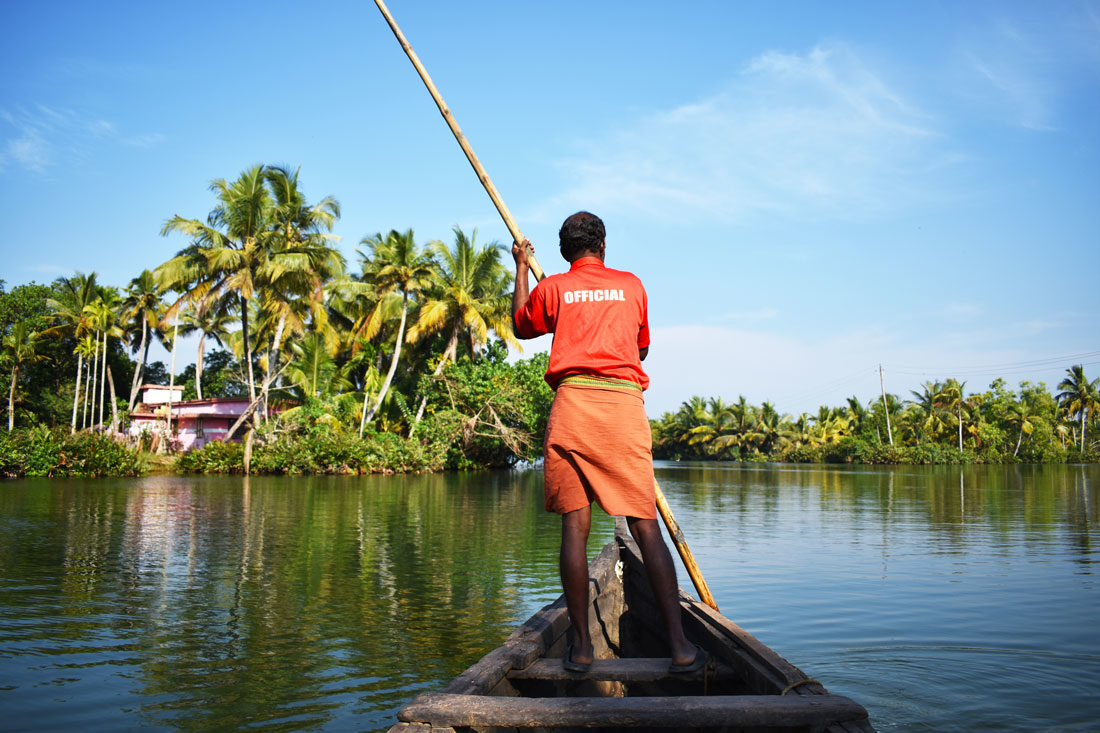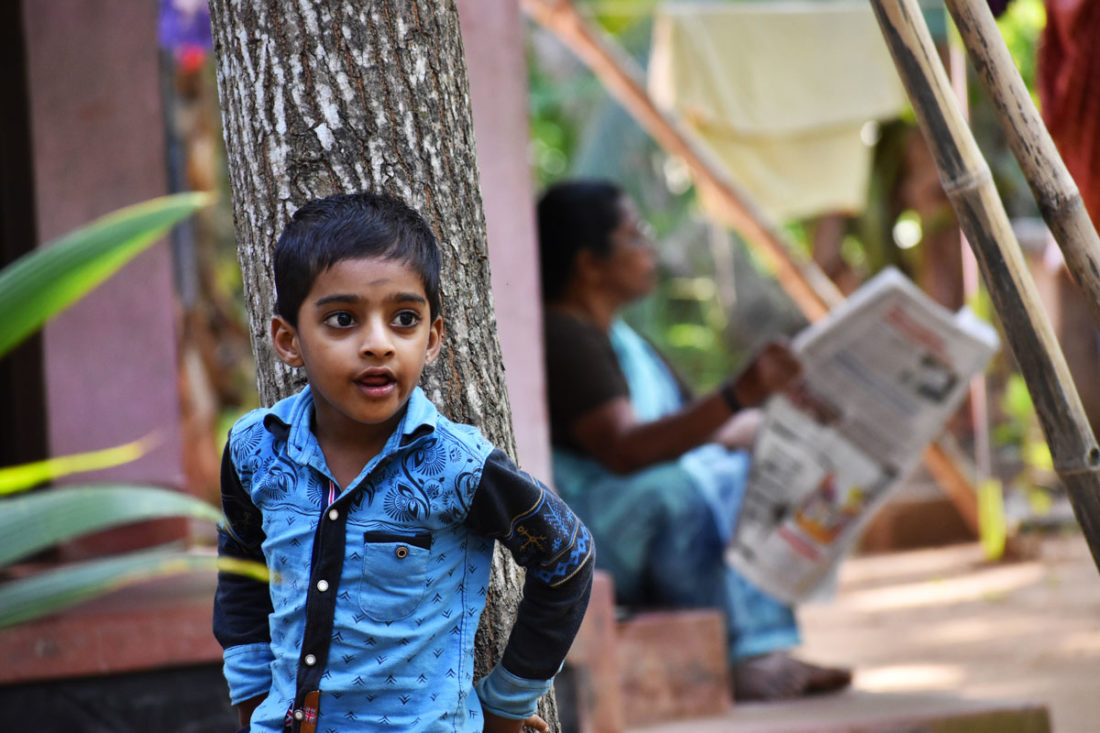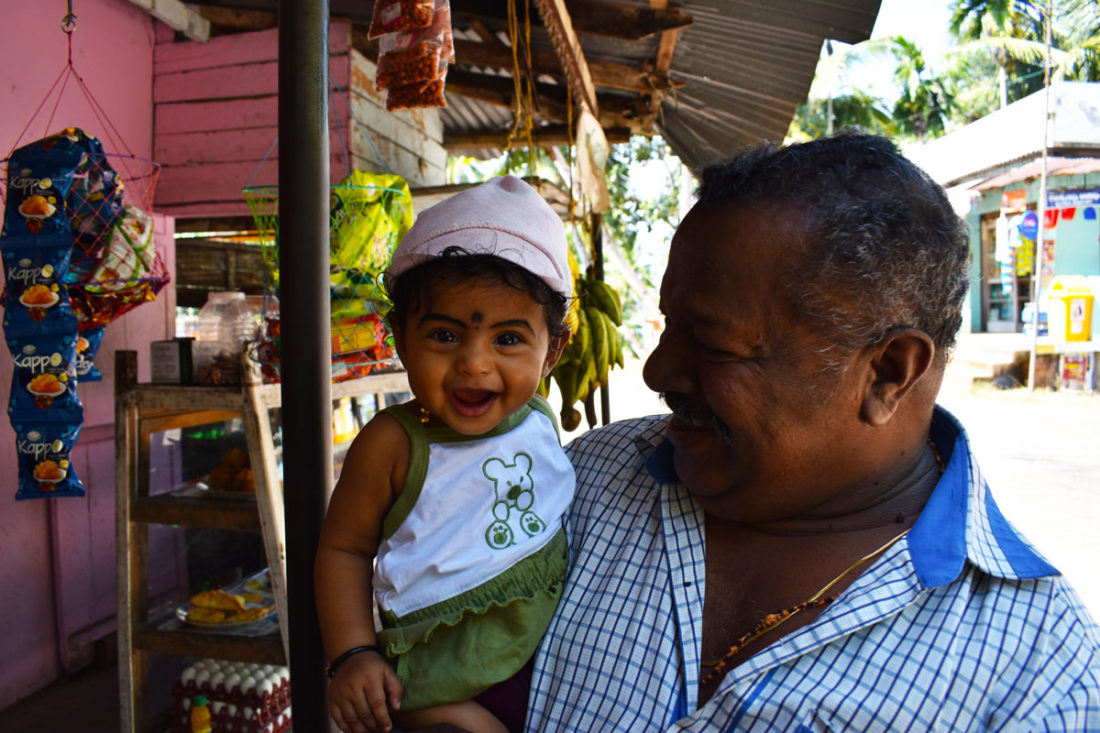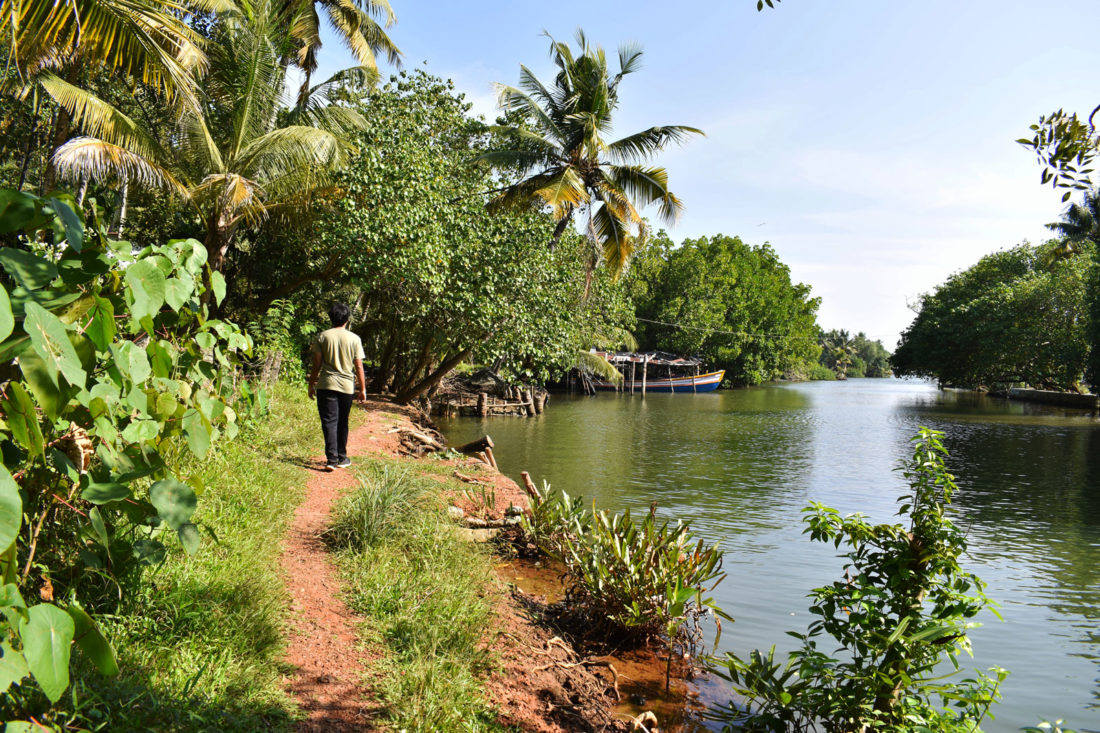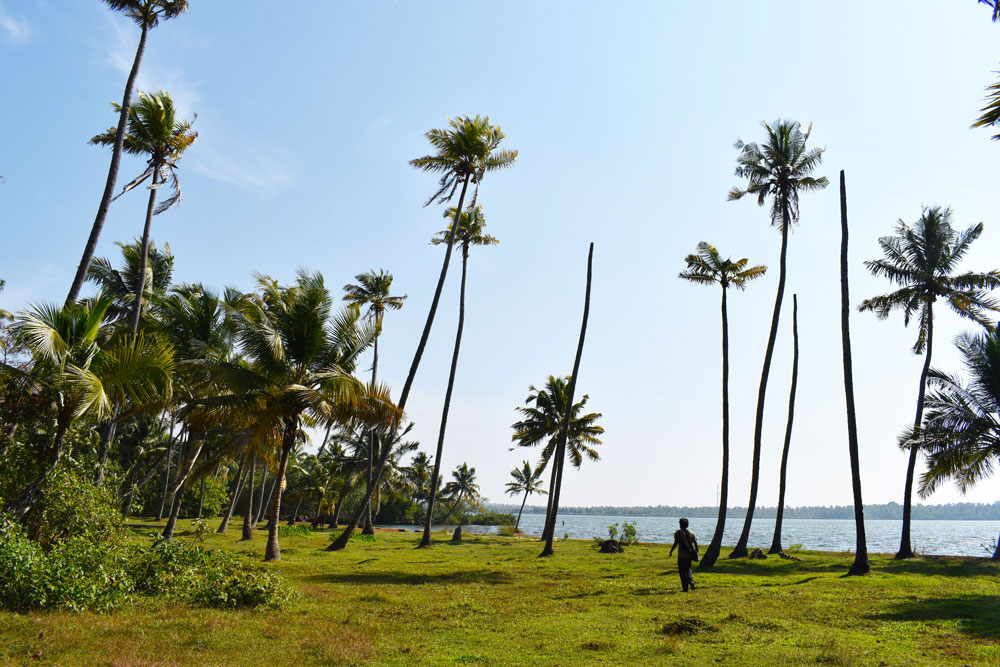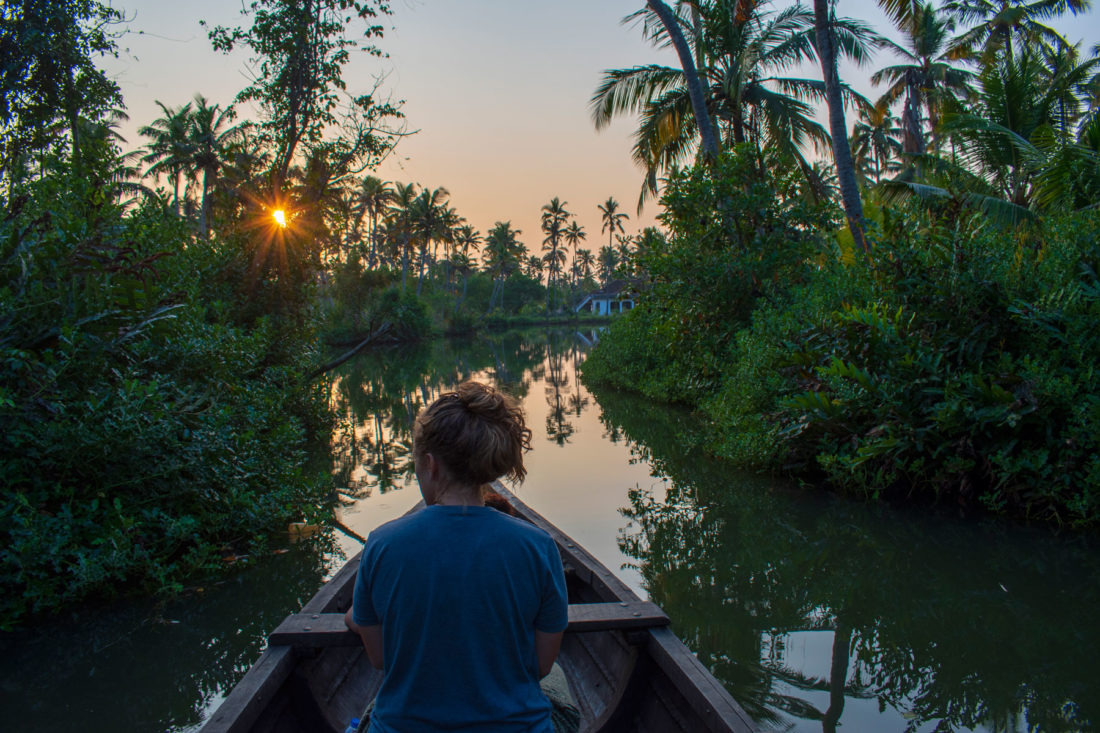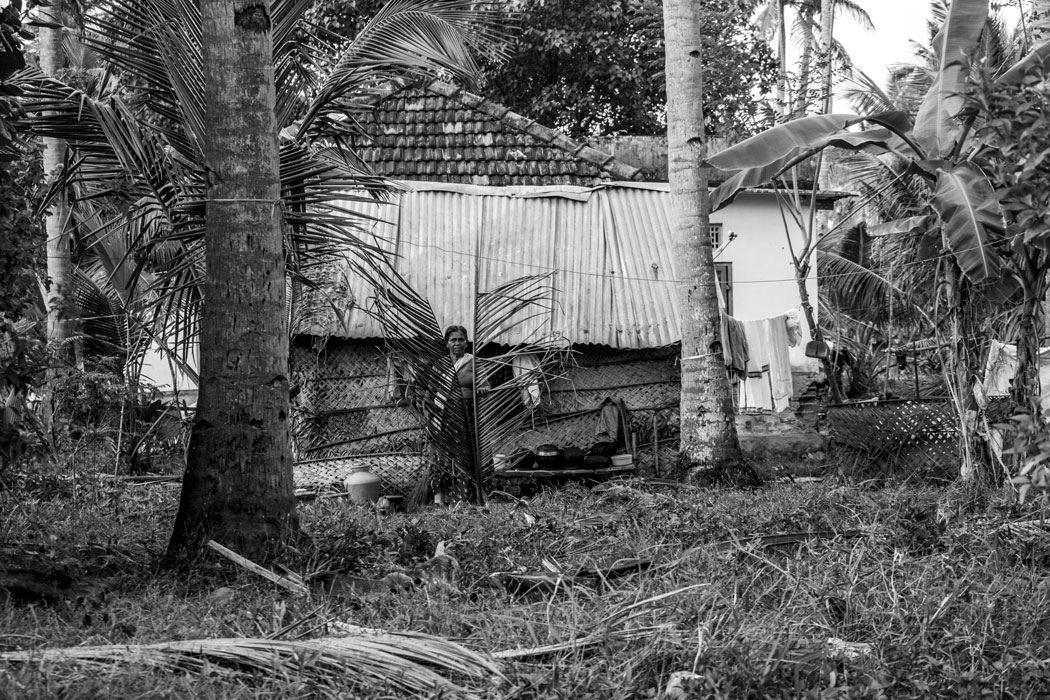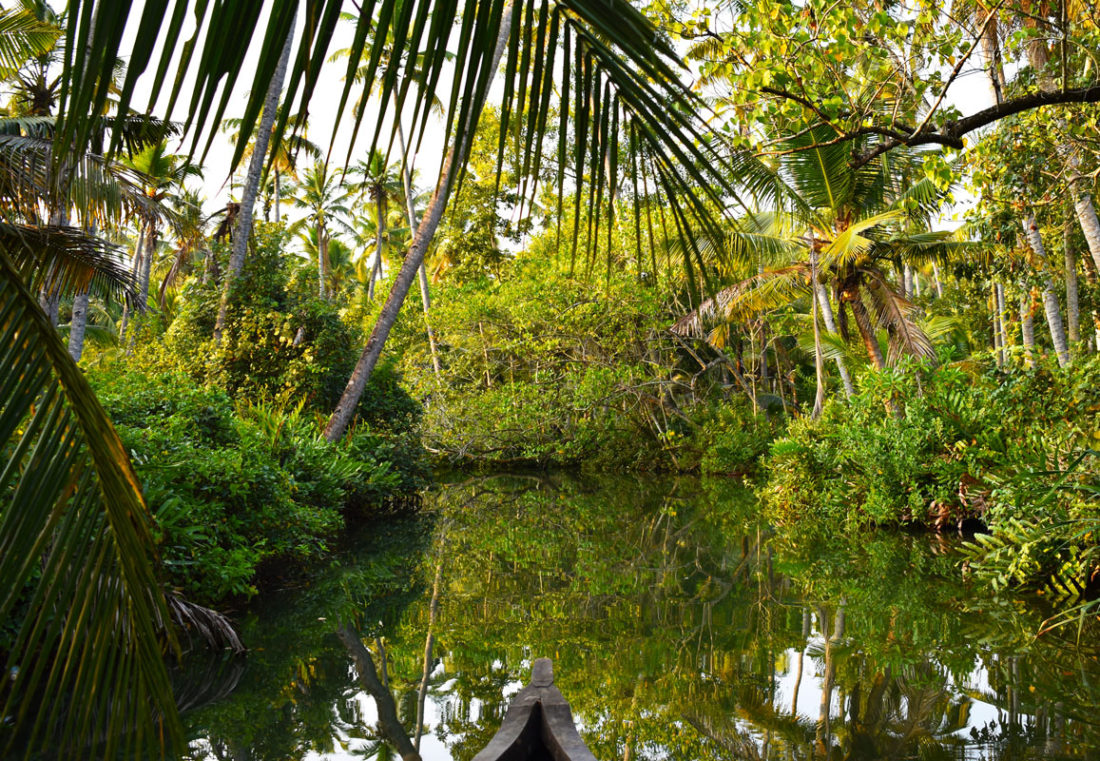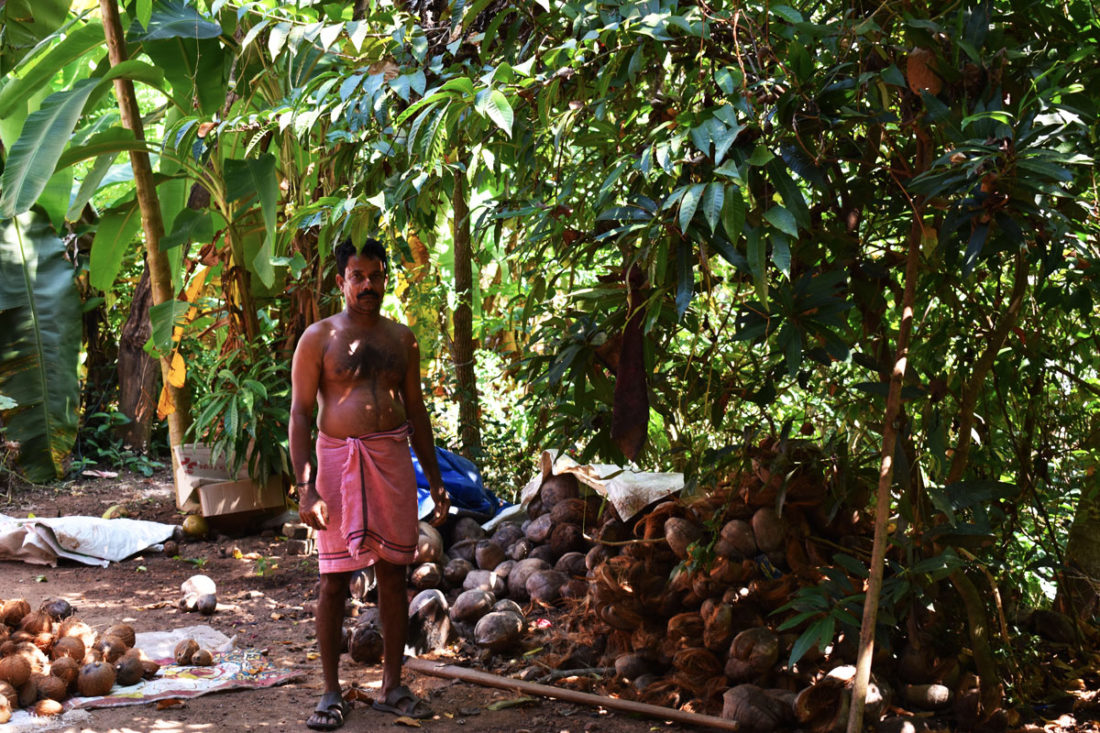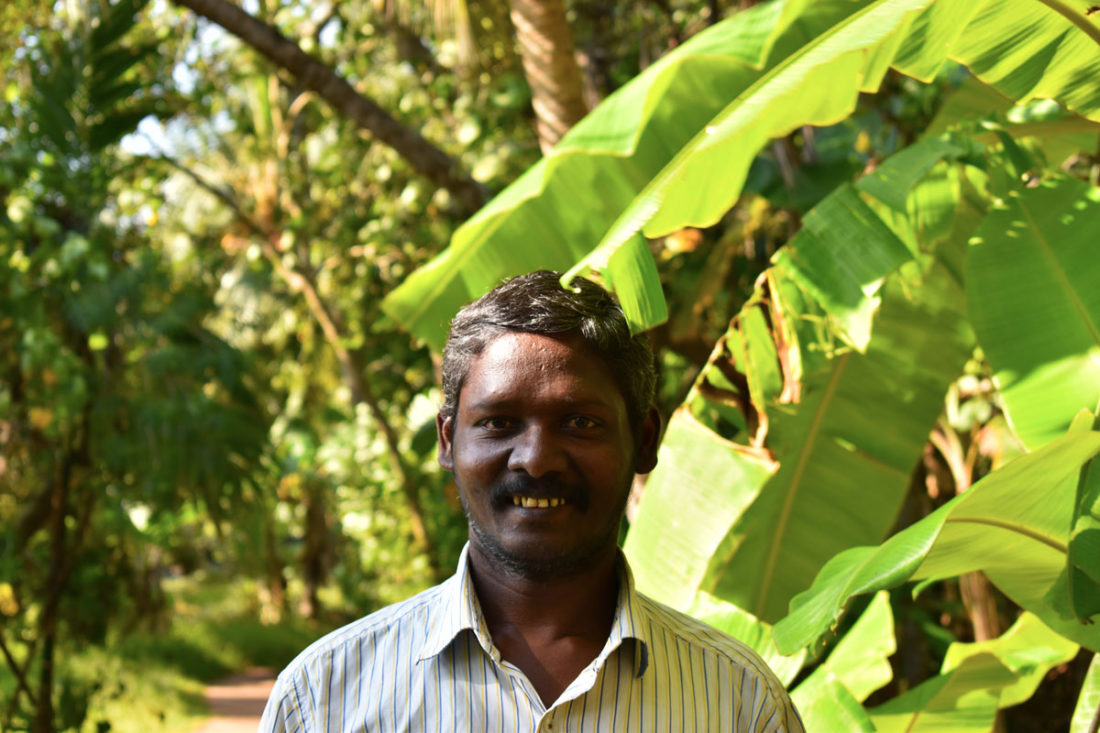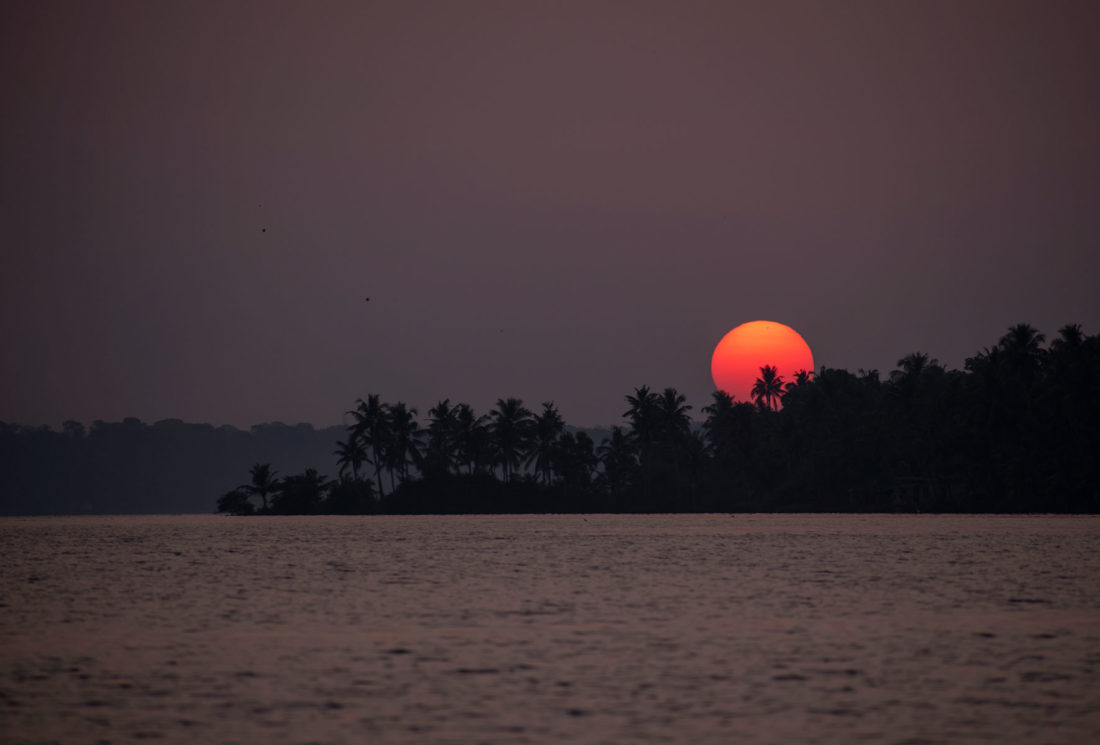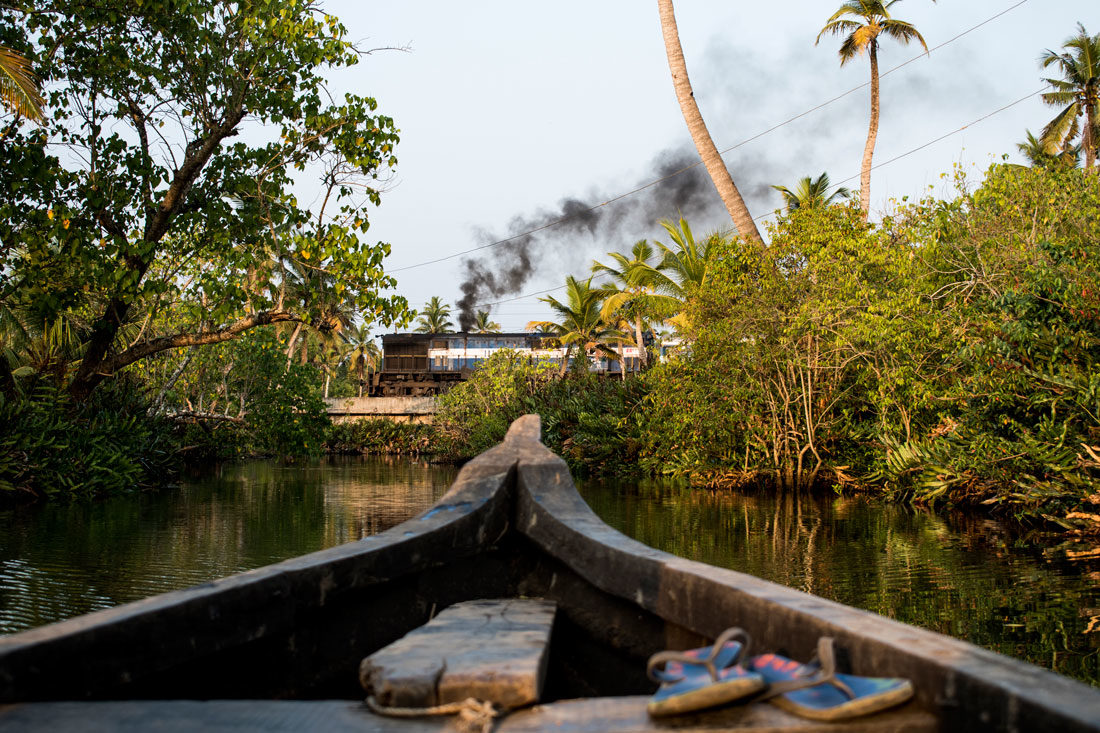 Everything else you need to know
Stay. Not a lot of commercial places available to stay. As the world is getting to know more about Munroe Islands, more homestays are coming up. My stay with Vishnu (+919539887172) at Munroe Nest was filled with experience and the best I could have imagined. It is super clean and with most facilities, you need to survive.
Transport. For moving around in Munroe are rickshaws available, though I'll suggest borrow a cycle from Vishnu and go in any direction. Every turn there has something to offer. To reach Munroe, you can take a local train – it's clean and not very crowded (or I was lucky). The closest major town is Kollam from where you can take a cab or rickshaw.
Food. I did not explore a lot of options as the food cooked at the homestay was so delicious. I am sure if you are a non-vegetarian then the options would be even more.
Expenses. The homestay costs about Rs. 1500 a day for a double occupancy bedroom and breakfast. The canoe ride is for about Rs.500.
Traveling in a quaint little paradise where you get peacefully lost in the lap of nature.