The Hornbill Festival
Phew! Would agree, I was scared; as always, the excitement turned into nervousness as the travel date approached. There was a voice inside me who was telling me to not go and stay in room glued in front of the laptop, but luckily my camps and my travel tickets were booked so there was no turning back. In fact, I could sleep only a couple of hours the night before; maybe because of the excitement and nervousness on how the place would be. I was on a solo trip almost after 6 months and that too I was heading towards Nagaland, a place I had no idea about. The only two things I had heard about the place was that the public transportation wasn't good and everything shuts down at sunset (that is like at 4ish, imagine!)
So, I was heading towards Kohima where the Hornbill festival was going on. Till now, I had explored only Meghalaya, parts of Assam and the Arunachal border in the northeast and always with friends or family. This was my first solo trip in the northeastern India and it was to the festival of festivals, Hornbill 2016. During Hornbill 2015 there were 1.7 lakh tourists in those 10 days of the festival! That a massive number for a small place like Kohima. Moreover, Nagaland is famous for the non-vegetarian food and people are known to eat all kinds of animals and insects, including dogs and cats. Wherever you go in India, you are prepared to see people of all religions and see churches and mandirs and mosques, but Nagaland is the only predominantly Baptist state in the world with over 90% Christians.
Day 1:
The day started as early as 5am as I had a train to catch at 6 am (and I also had to take a bath in that morning cold. I wasn't sure if I would get a chance to take a bath in the next 3 days at the camp.) Dimapur is the economical capital of Nagaland and the furthest point till which trains go. Kohima, the capital is another 74 kms from here and it takes another 2 hrs. Journey till Dimapur was a comfortable ride and I was really excited during this entire 4-5hrs as I had no idea about to expect from the Hornbill and how the place would be and how I would be travelling within the city. I love this curiosity and hence do not like to research a lot about the place before I travel. Letting things come by and making instant plans is the essence of solo travelling. I took a shared cab from Dimapur and was in Kohima by 2pm. I had about 2 hrs in Kohima before I had to head towards my campsite which was another 15kms from the city. As I started to explore the city on foot, and I loved the atmosphere and the lively people there. Though I could only visit the War Cemetery before I headed towards the Dream Cafe for my lunch. With a very few veg options available, I had to settle with noodles. The view from every point in the city was mesmerising, though the city is not a very planned one and the traffic is worse than Bangalore's with narrow hilly roads. After a long journey and getting the feel of Kohima I headed towards my camp. Living in tents with a superb view to wake up to is so dreamy. It was getting dark and cold and a bonfire was the need of the hour. Sitting around the bonfire with a few other travellers and understanding their lifestyle and motive to travel is always a nice experience (Was surprising to meet people from Jodhpur too). I was tired, as I had not slept even a few hours in the last 48hrs so got into my tent with sleeping bag and a few layers of clothes to fight the killing night cold.
Day 2:
The sun shines right on you, heating up your tent at 6am and forcing you to get out. The view from the tent was splendid, and I did not felt like moving out, but the Hornbill festival was waiting. The festival takes place in Kisama Heritage Village which was half an hour walk from my campsite. In Nagaland there are various tribes, each having their own culture and way of life. Most of them drink a lot of rice beer, hunt and eat animals and love eating chillies. At the hornbill festival, each of these tribes demonstrates their lifestyle and culture. It is a different experience to witness this, with each of them in their traditional outfit. On this tour, I made sure I had a good camera with me to capture these moments. Apart from this, I tried the freshly brewed Naga coffee, one of the best coffee I had in a while and also visited the various exhibitions further explaining their lifestyle using brilliant artistic talent. The festival ends at 3pm and then from 6 there is a night carnival in Kohima and a music concert in IG Stadium which is 5km from Kohima. Though I knew it would be difficult to get a cab back to my campsite, I headed towards Kohima. There are a lot of shared cabs available to go to Kohima from Kisama during the peak hours. In Kohima, there is something called the Keeda Bazar (Mou Market) where all kinds of insects and animals are sold by the kg. Being a vegetarian, I was curious to that site and see the shopkeepers welcome me. There were snails, snakes, all kinds of fishes, dog, swine, cat and everything else you can imagine. It was smelling terribly bad, but it was fun, exciting and a different experience. Travelled in the local buses and started roaming around the city, talking to the locals, understanding their view towards life and tried all the ATMs in Kohima to get change of the newly launched two thousand rupees. I was left with only a few hundred rupee notes and a 2000 note and none would accept that note, so wasted about an hour in that. For the first time, I felt the heat of demonetization. The night carnival is a big feast for the non-vegetarians and you could find all kinds of food you ever had in your life. I was roaming with the Jodhpur couple I met the last night, and luckily they were vegetarians too. After hunting for a while, we ended up having Wai-Wai and coffee (the only vegetarian dishes). The atmosphere was electrifying as this is the only festive time for the Naga people, but I had to head back to my tent as early as possible. It was already 7 and I could hardly see any cabs on the road. After half an hour of struggle, I managed to hunt a cab, to drop me a km or two before my tent. Nights at the tent was peaceful and relaxing by the fireside with a clear sky.
Day 3:
The final day of the festival had similar cultural events, and also had a few games. Few of the exciting highlights was the Naga King Chilli (spiciest chilli in the world) eating competition, tug of war and then there was a massive bonfire followed by few musical events. I tried my hand at photography, capturing a few decent images (according to a beginner's standard) and explored the huts made for each of the tribes. The famous Naga muffins is a must try. Trekked back to the camp, for my last night there. Interacted with a few villagers and met a strange woman from Arunachal, who guessed that I was from an IIT, by only looking at me. Wooo, that was scary!! Ate a few bonfire-roasted potato (only veg thing available) before I jumped into my tent.
Day 4:
I had a train at noon from Dimapur, so I thought I had enough time. But it was a freaking Sunday and the entire city is dead on a Sunday, no shops, no transportation nothing! The first milestone was to reach Kohima, from where I trusted that I would find something till Dimapur. The people there are super helpful; one of the villagers dropped me to Kohima in his Sumo from where I pooled with 3 other people to go to Dimapur. Another 6hrs till Guwahati, before I was home.
Nagaland is indeed a very safe place and this was a different experience. Since the roads are terrible and I did not have much time, so I preferred not to visit any other place in Nagaland as I had planned before. Would definitely need to head back to Nagaland for the Dzouku Valley trek next summers. The hornbill festival I felt is a very well marketed event, but it is certainly once in a lifetime visit to see how these people have conserved their culture.
Just in case you do not find any cab, you can contact this driver: +919612836330
This is where I was put up: Get Away Venture
Nie pezzie ho (Thank you)
This time I was determined to click a few decent images. My previous tours had only a few images, that too clicked using a mobile camera. I was lucky to have a Sony point and shoot camera this time. For more photos visit my instagram profile.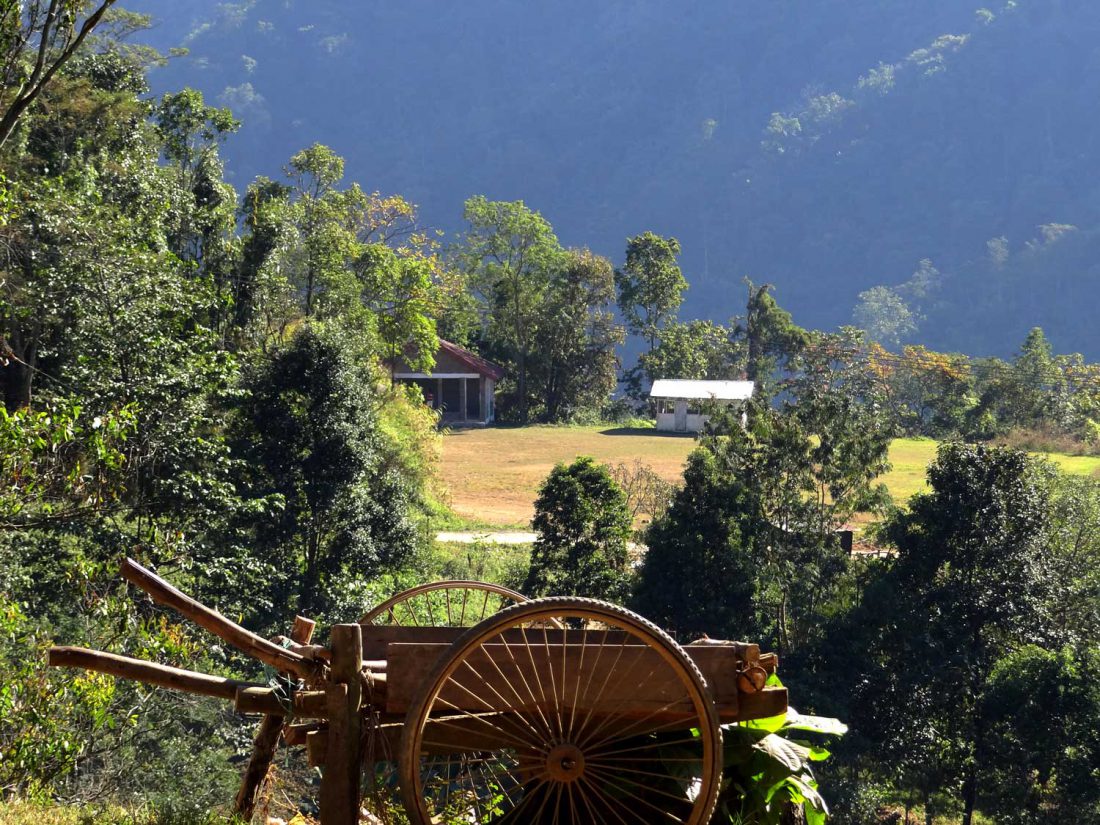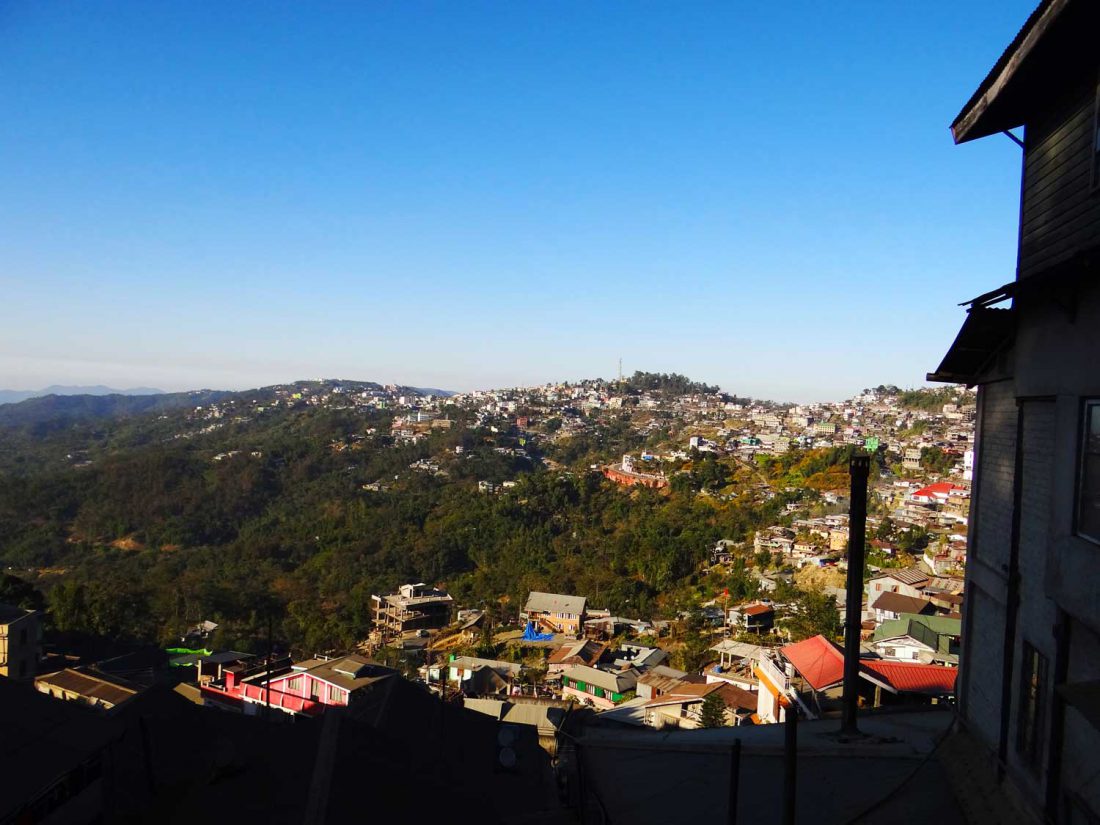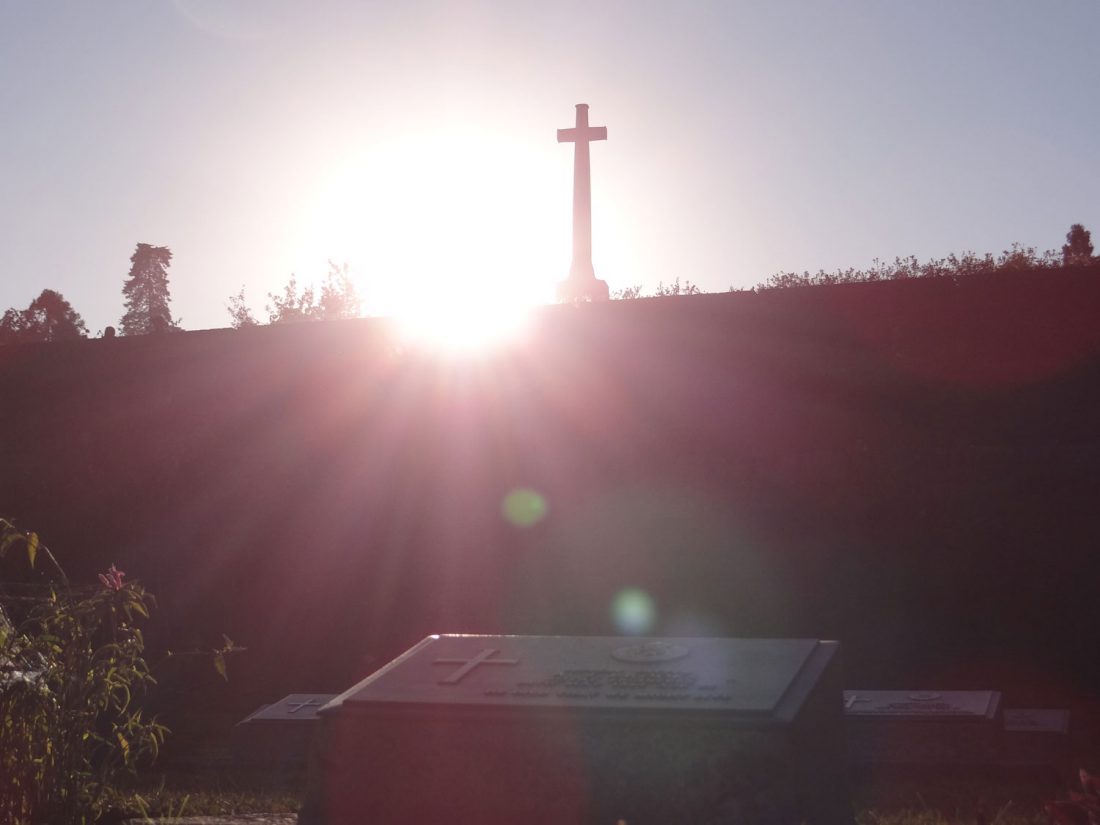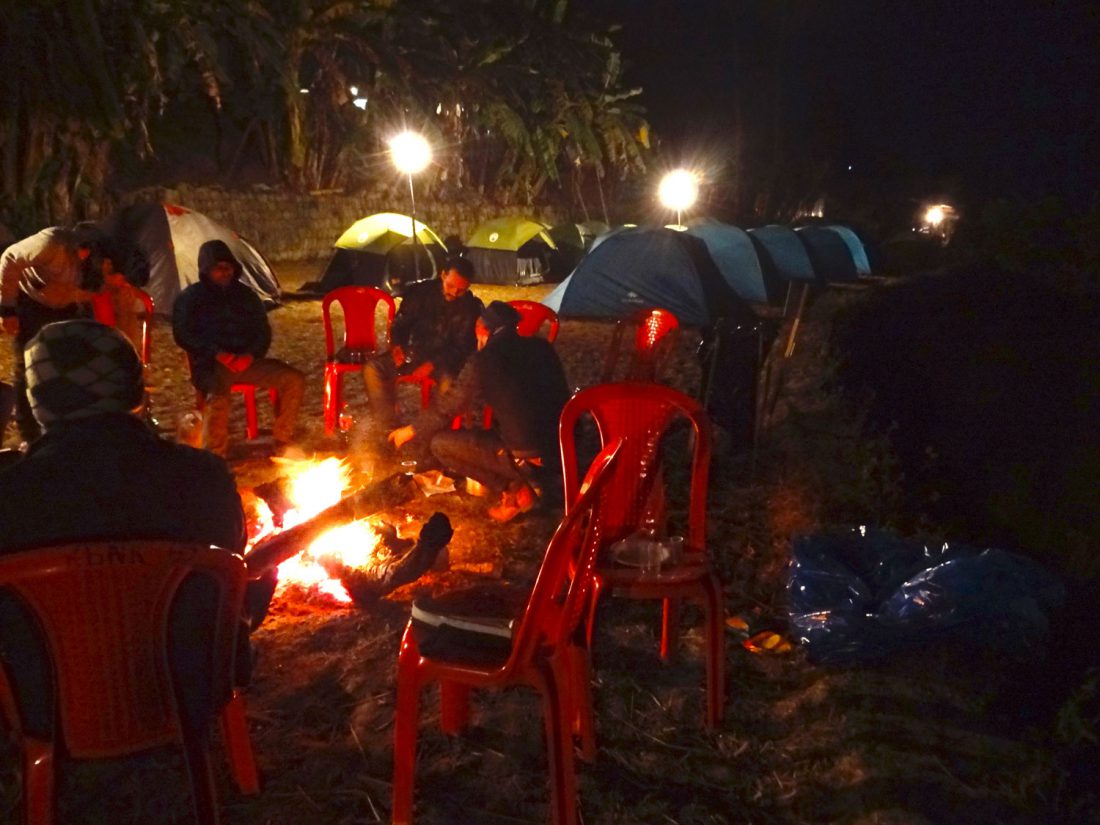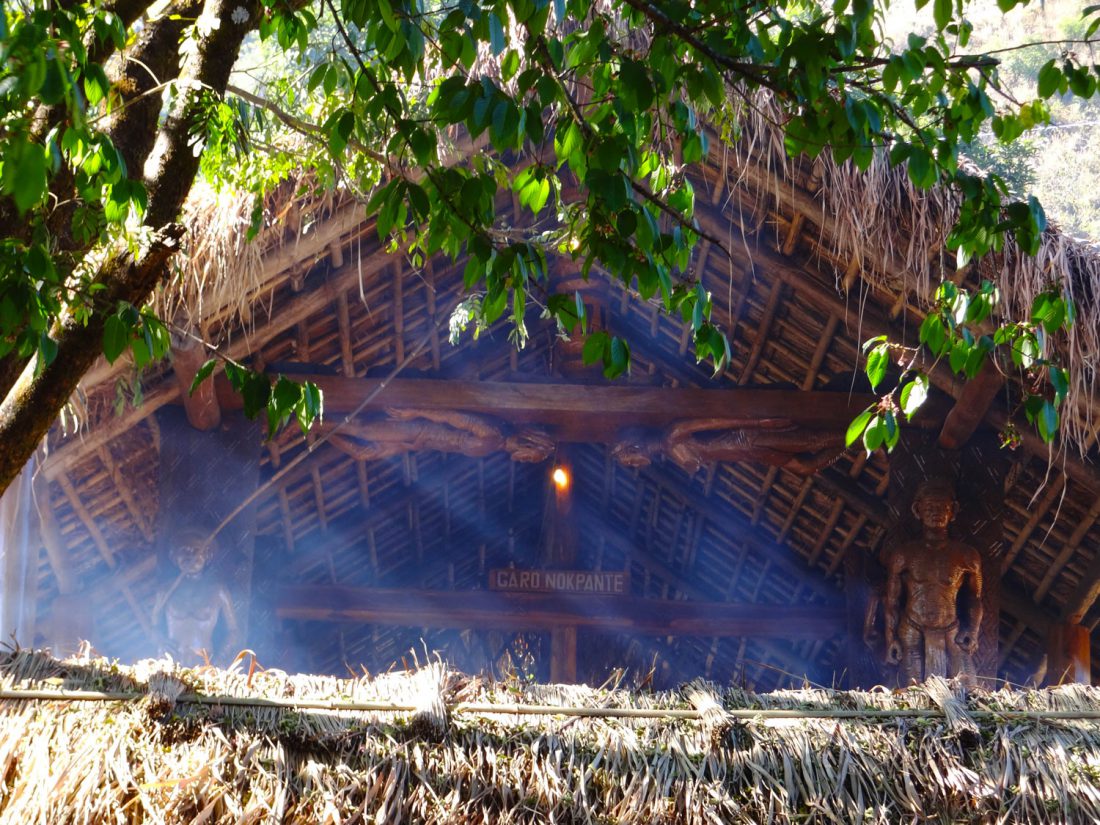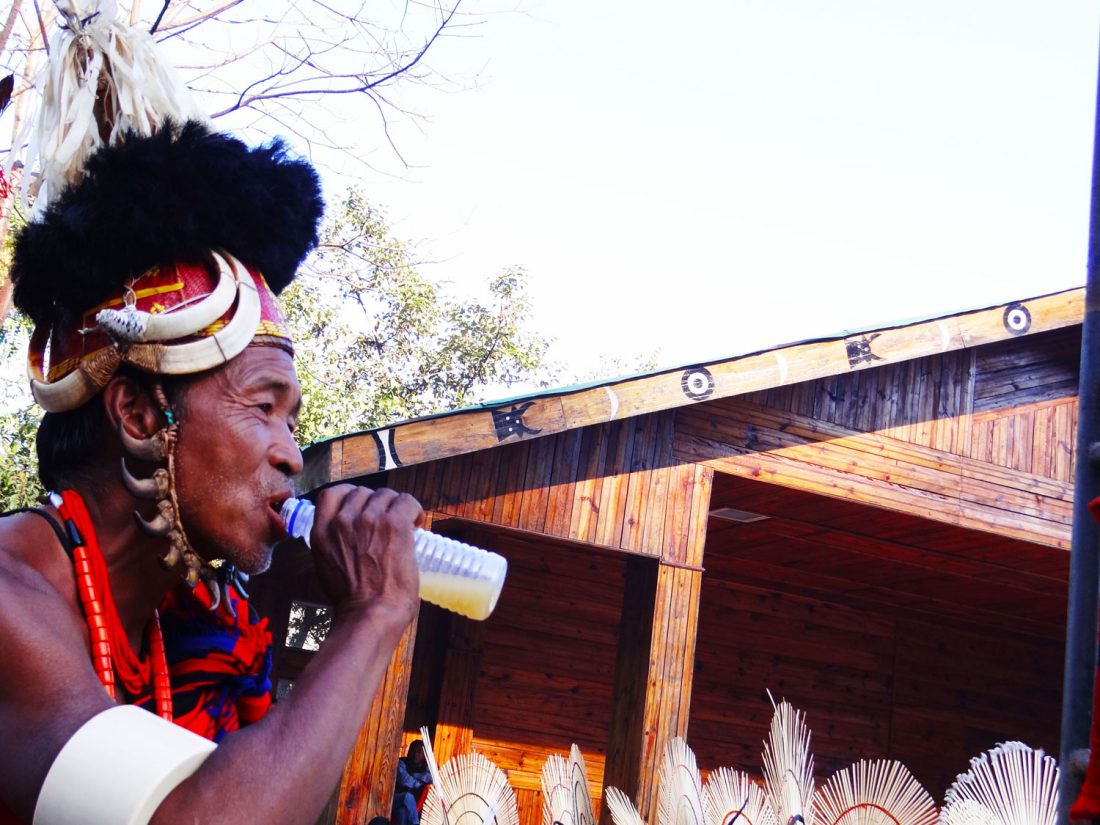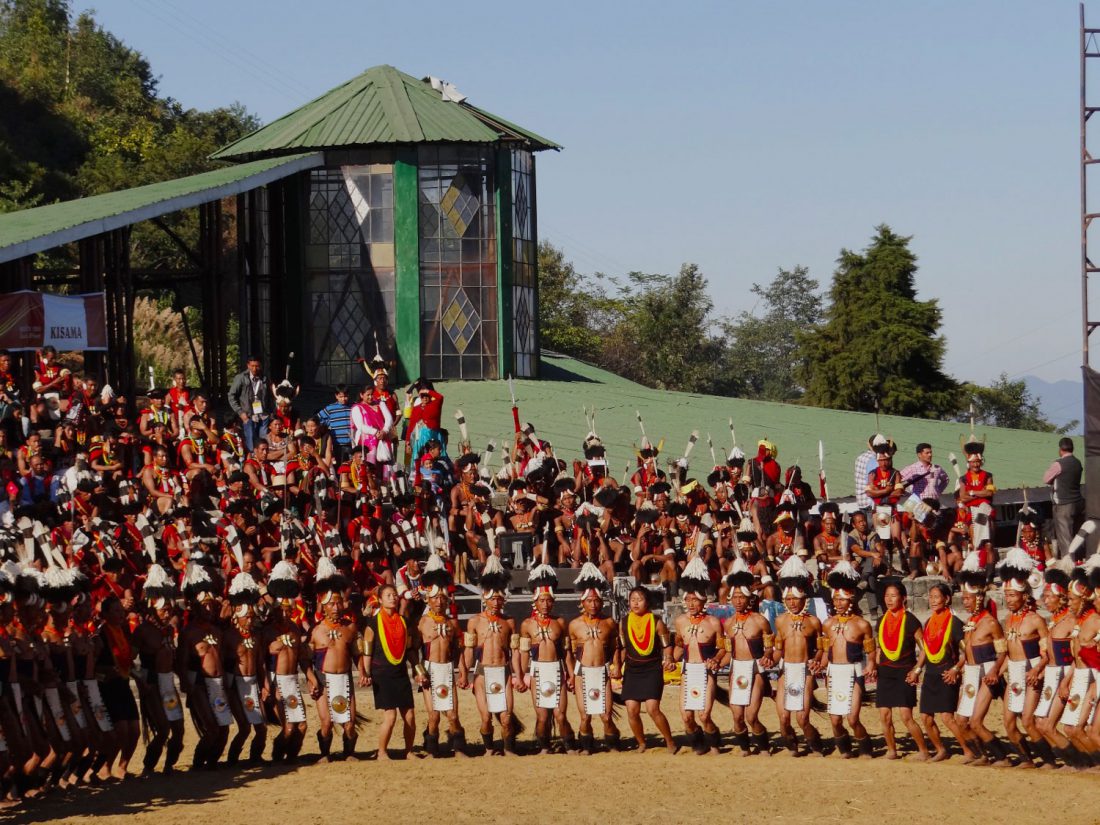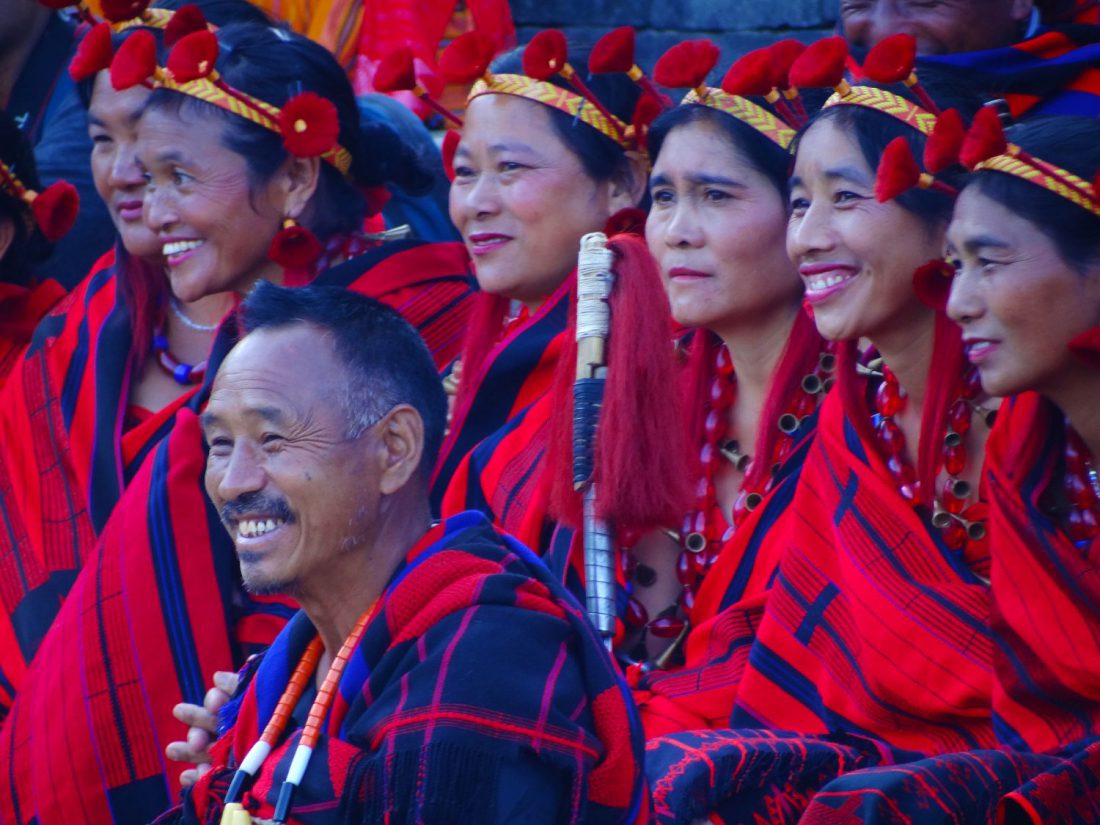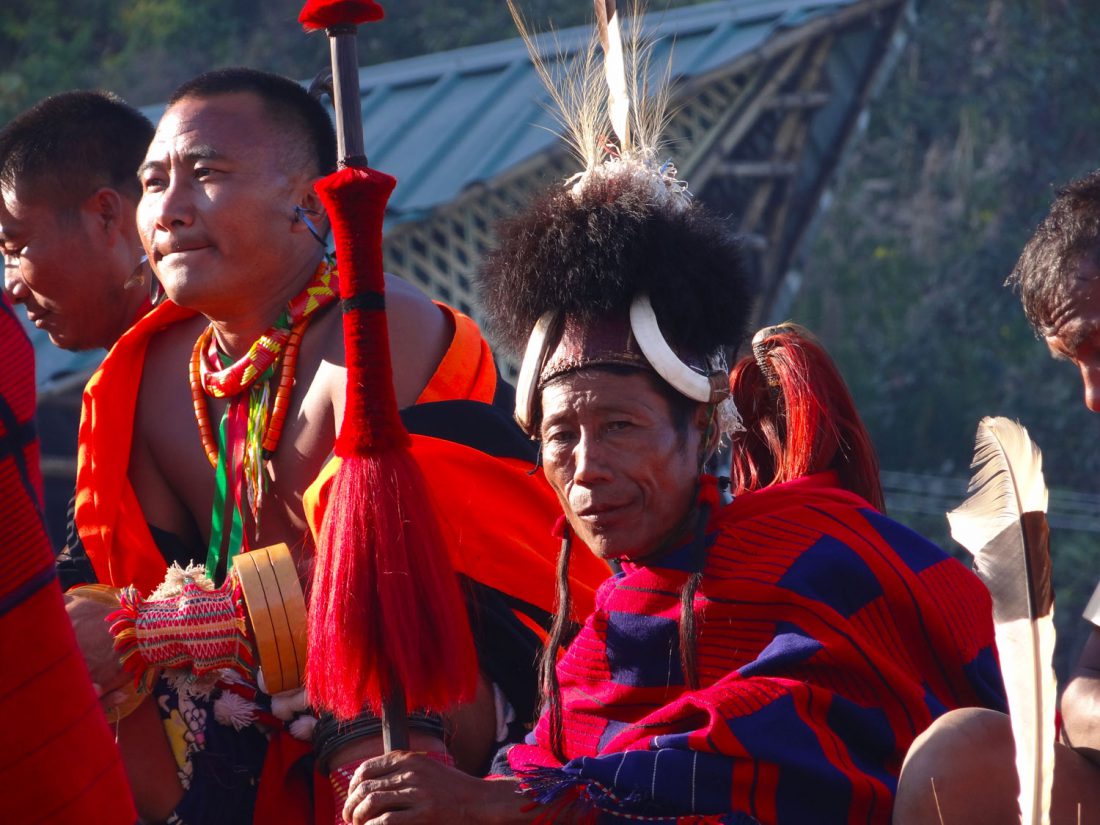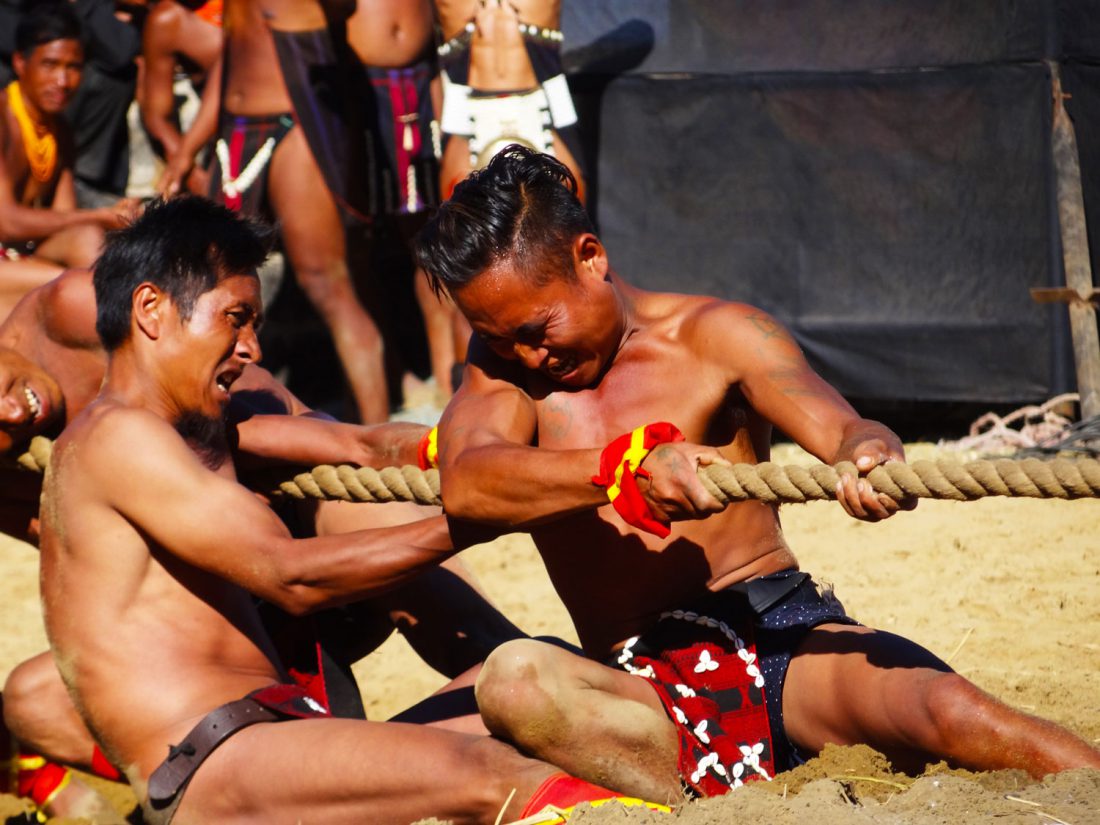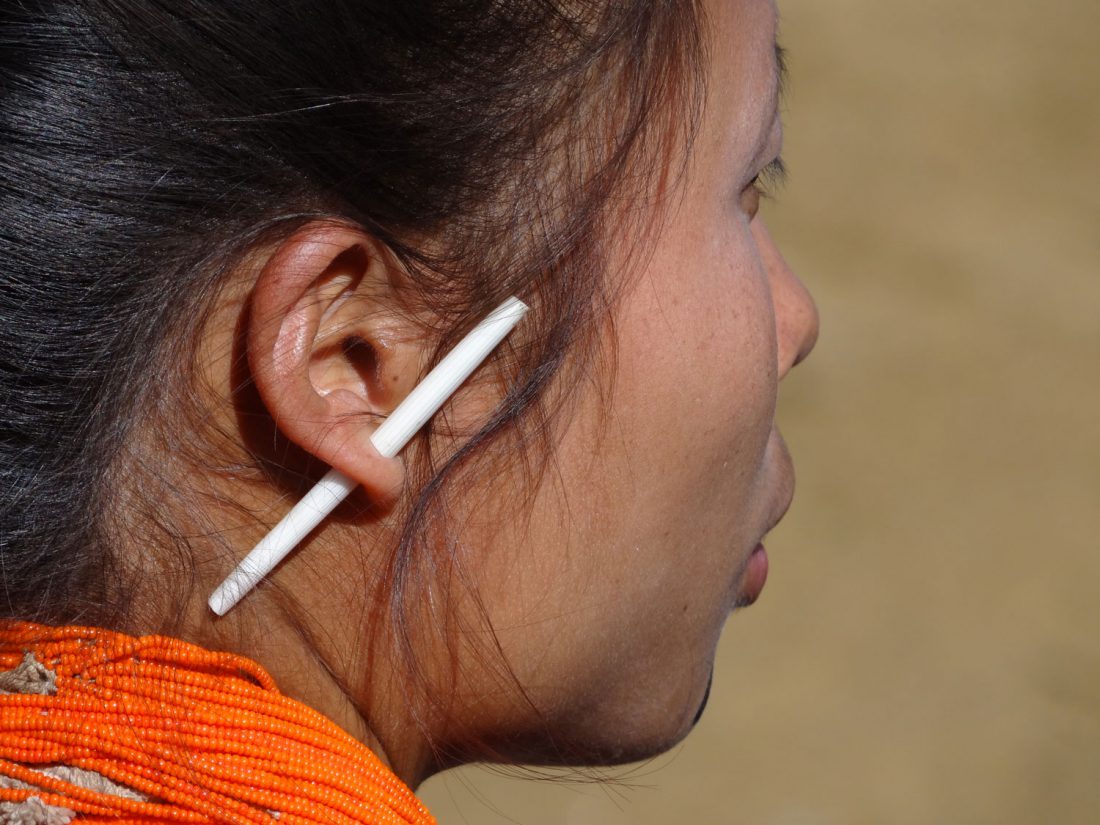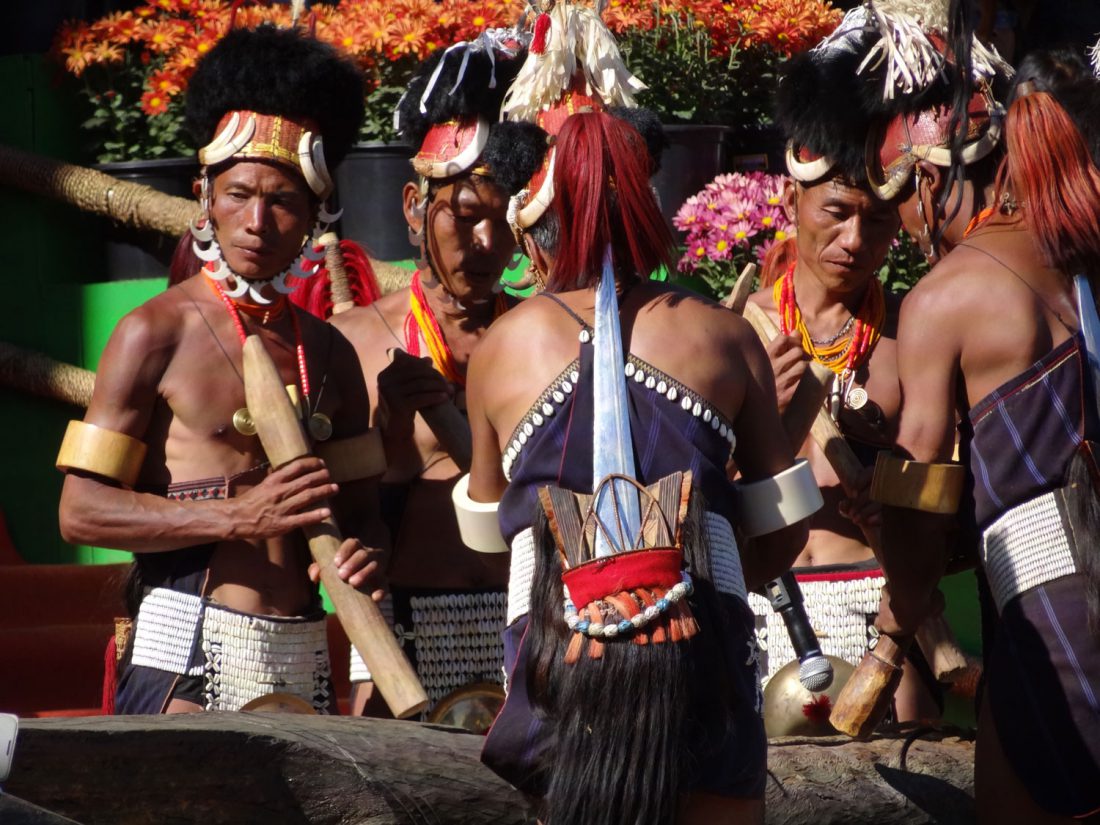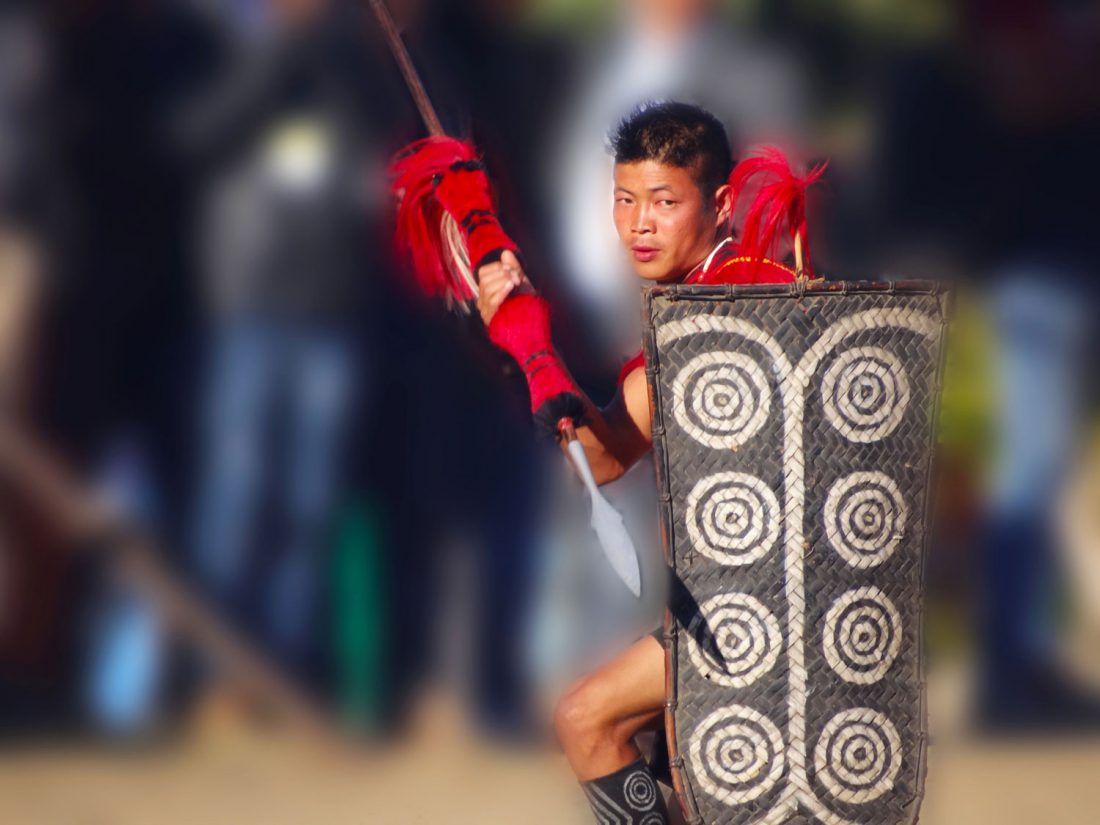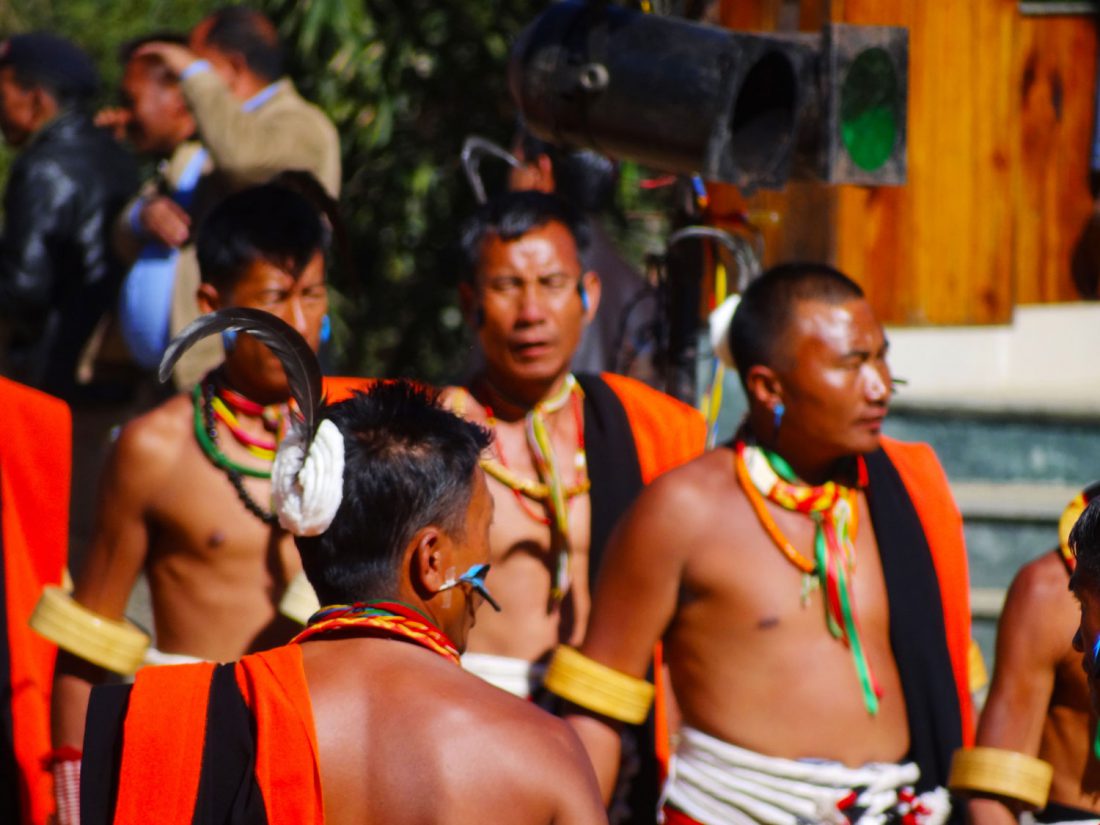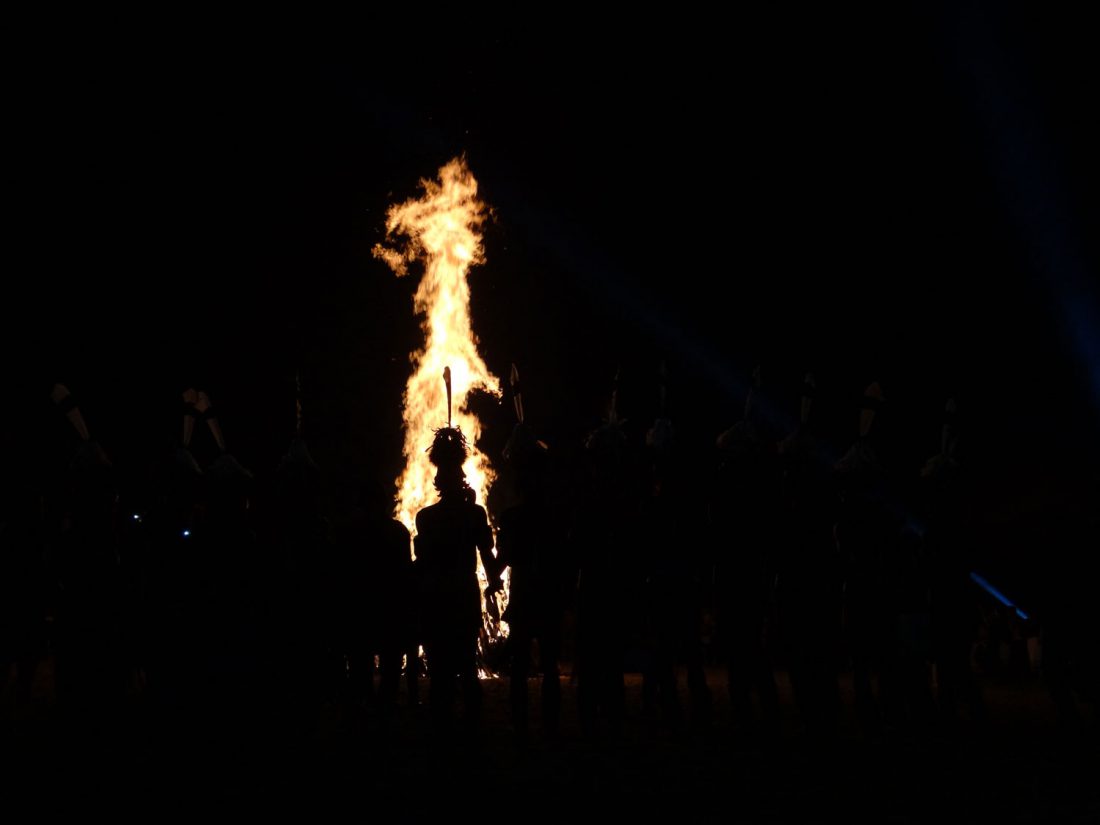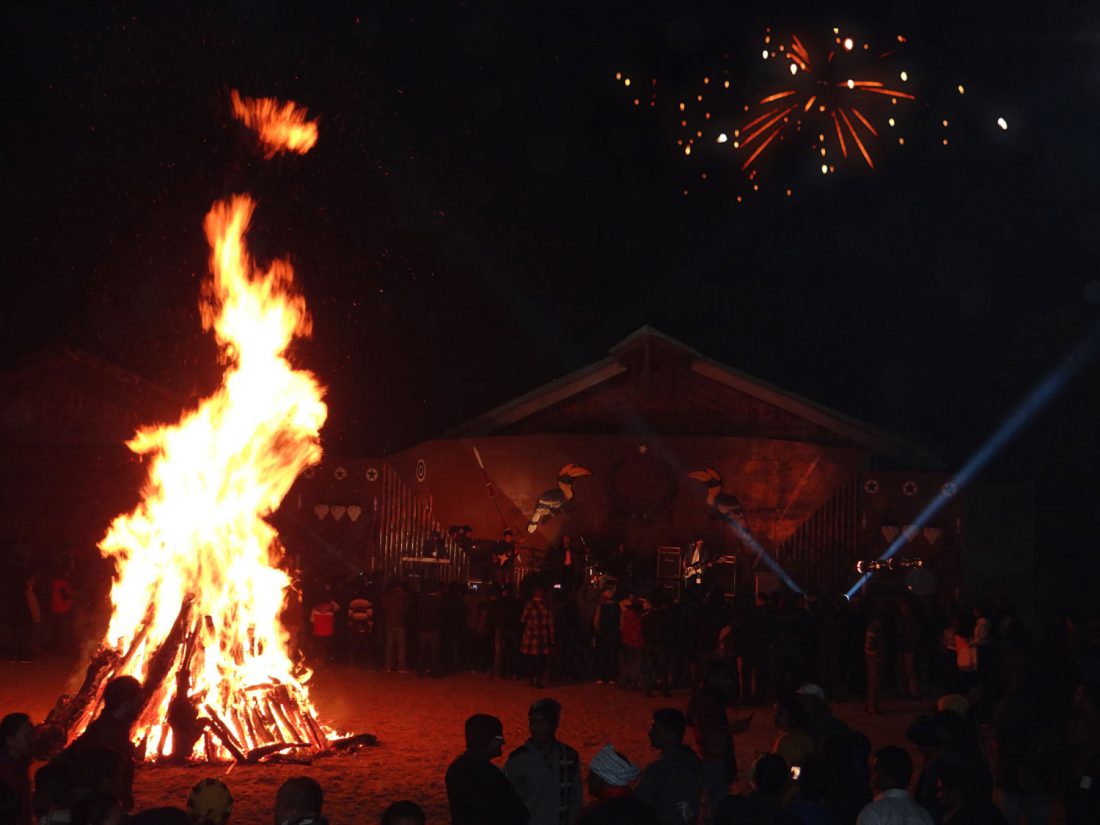 Everything during the Hornbill Festival is damn costly and why not! That is one of the major sources of income and many survive on that the entire year. I spent about Rs. 6000 for my 4 day trip and the major costs was the stay and the travelling. The private cabs are very costly and charge about Rs. 300 for 10kms, mainly because of the terrible traffic in the city. It is best to camp during the festival, as you get to meet like-minded people and have great conversations by the fire and obviously gaze at the clear night sky. Here is a basic break-down of my costs: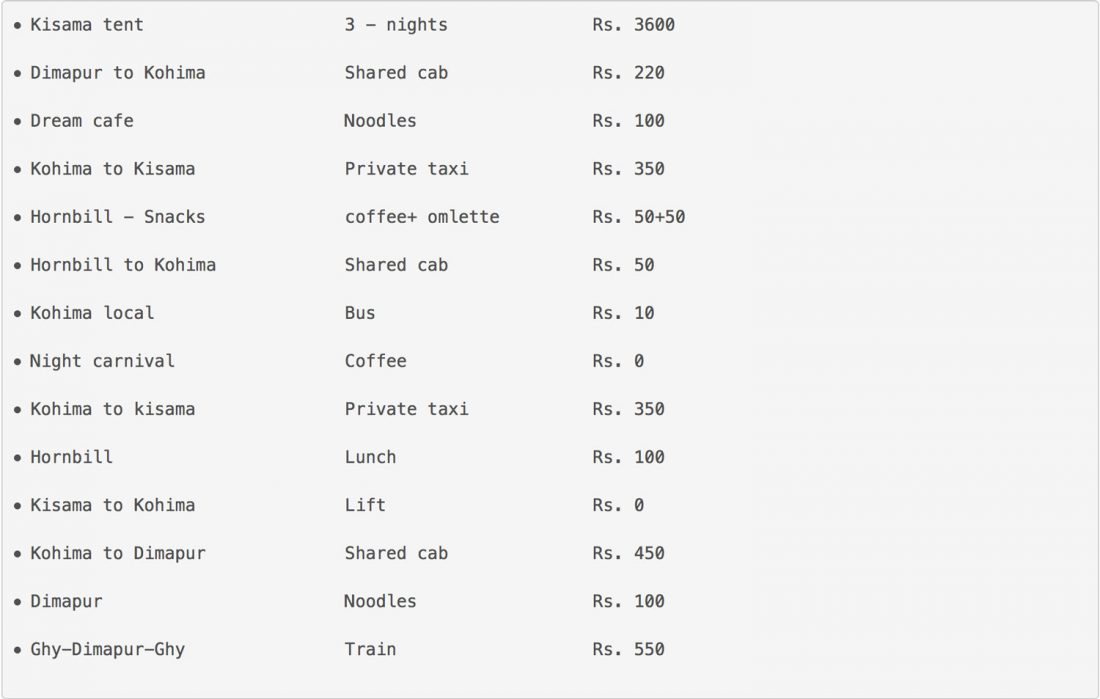 I was forced to wander, having no one, forced by my nature to keep wandering because wandering was the only thing that I believed in, and the only thing that believed in me.Roman Payne