Experiencing The Raw Culture of Majuli
Having stayed in Assam for over a decade, I always had a curiosity to go to the World's largest riverine island, Majuli. I recently heard the fact that the island has been reduced to only 352 sq km from 1250 sq km in 1950s due to erosion. This video on Majuli perfectly describes the raw culture and the superb people living on that island even in the 21st century. For me, it was like a time travel to the 1900s and I hope I do justice to our adventure and experience here.
I couldn't delay my trip further, it was time to pack my bag and hit the road; I got onto an overnight train from Guwahati to Jorhat and had a good stroll in that unknown city at 6 in the morning. Neemati Ghat was our first milestone from where we would get a boat to the majestic island. Shared taxis are easily available from 'Magic Bus stand' in Jorhat which is about 1-2kms from the railway station (You can ask anyone outside the station to guide you). Every trip brings some adventure in some form or the other and this time my friend, Sunit and I boarded the wrong boat to Majuli, we got on the boat used for transporting goods and it left us about 20-25kms away from our destination, in the most remote villages of Majuli. With no mode of transportation, we had no way to reach Kamlabari Ghat (our destination) directly. The nearest major village was Bon Gaon about 5-10kms from where we were standing.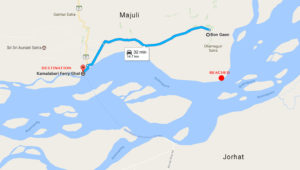 We had some homemade food to give us energy for the long walk in the rural India. Even Google Maps failed to show us the way. Although the walk was very scenic with large agricultural fields on one side and huts and forests on the other. Occasionally, people on bicycles would stop and ask us where we were heading (we were aliens) and we would ask them everything about their lifestyle. People are good you see. After walking for a couple of hours (obviously with breaks to soak in the beauty of the place) we finally saw a loading truck going in the same direction. Phew! That saved us a few hours and a lot of energy. We were at last in Bon Gaon and we could see some development and civilisation. After exploring that village for an hour or so, we were on our way to Kamlabari, our destination in another truck! The ride was a bumpy one along the river and huts and large fields. We managed to find a guesthouse in one of the Satras, (Assamese Monastery) to give rest to our bums. That evening we were sitting inside the Satra, seeing people meditate and sing songs and pray. A peaceful end to the hectic adventurous day.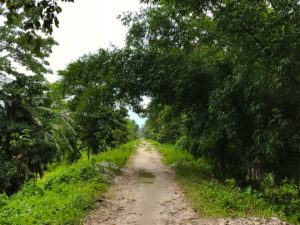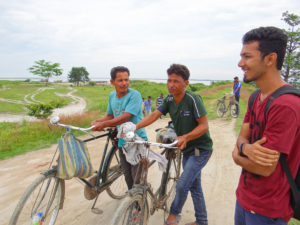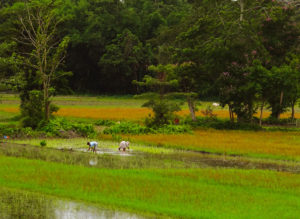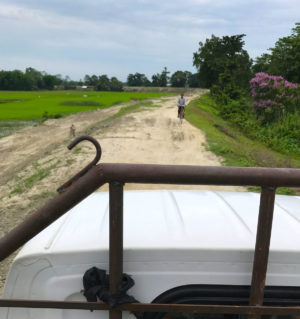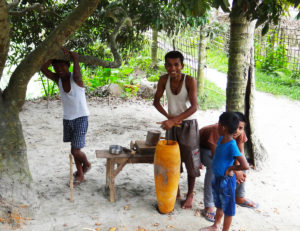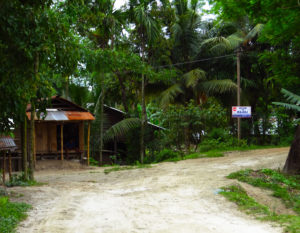 The first day had given us so much, that we could not even wait what the next day would bring. We set out early to hunt for a mode to travel around Majuli and understand their culture. The Sumo cars are common there and charge about Rs. 1800 to take you to different Satras and show you the villages. We were low on budget so definitely could not afford this, so went hunting for a cheap way to travel. Rickshaws are few in Majuli and we were lucky enough to find one who charged us Rs.800 for the entire day.
Uttar Kamalabari Satra (We were put up here)
Auniati Satra
Kamalabari Satra
Samaguri (Famous for mask making)
Dakhinpat Satra (Super scenery on the way)
Garamur Satra
Miching Village
Each Satra was unique and as soon as you set your foot inside anyone, you enter another zone of life a much peaceful one. There are children who are sent to these Satras to study and learn about life and there are people who meditate and pray. This is the culture of Majuli. Civilisation has not created a big impact on the culture yet and the people here still believe in their roots. After a good lunch, one of the localities dropped us in one of the best resorts of Majuli, Dekchang in his bike. The resort had dorms for people like us and was beside the river. A typical village with Chang (elevated huts) was metres from the resort so we could explore it well in the evening. We were even invited inside one of the huts to better understand their lifestyle and to our surprise, the entire village was there watching WWE – I just loved this blend. Majuli is famous for Apong, rice beer which they drink every day and this can be found in any of such huts.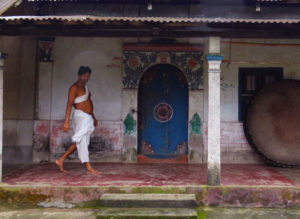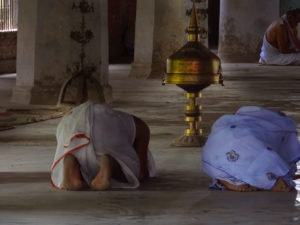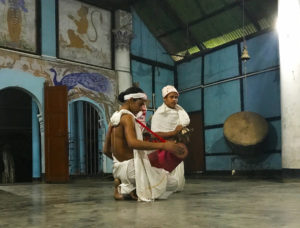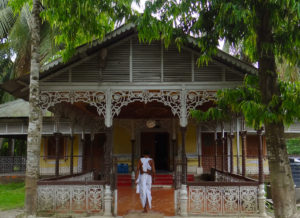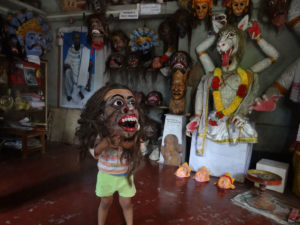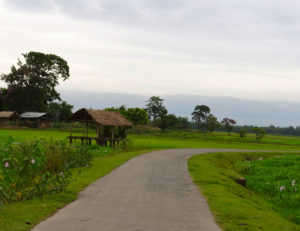 After a good chat with the manager of the resort, who even offered to extend our stay by a day for free it was time for a good nights sleep while it was rainy heavily. Next day early morning we set out to catch the boat from the right Ghat this time. The walk till the Rikshaw stand was a mesmerising one, through the forest and villages where small children were all excited and was on their way to school.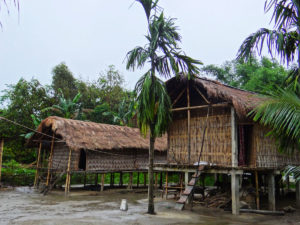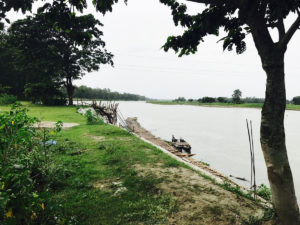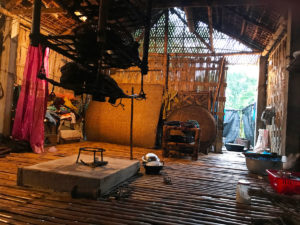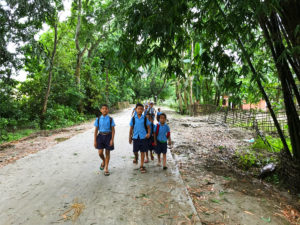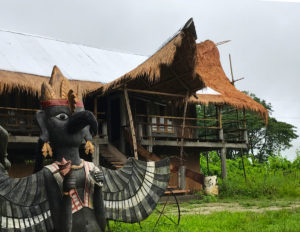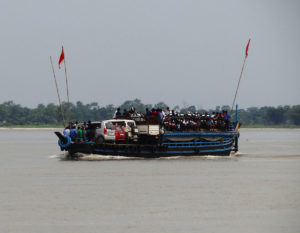 The friendly rikshaw driver who guided us perfectly – Rajib +918822315243
The best part of Majuli were its down to earth and very helpful and culturally rich people. It was always an enthrauling experience to have a word with them. Knowing the basic local language was very helpful, as only a few know Hindi. I hope I am able to capture their culture well.
Food is not a very big issue in Majuli, you will easy find small outlets in the market areas and if you are staying far from civilisation then it is advised to carry some food of your own. Most of the resorts provide good quality food and Majuli is known for its Organic Farming; you can go and visit one of the farms. Fish and rice is the staple diet there along with a glass of Apong (rice beer).
For stay, the first choice is to choose between staying in a Satra or a well-made resort. We stayed in both for a day each. Staying in a Satra is cheap and you can closely experience the culture which Majuli is famous for. Resorts are more luxurious, comfortable and hygienic. Except for the cost, I did not find anything very interesting in a Satra, though it's a nice experience to spend more time with the people there.
Expenses
A trip is most optimized when you try to put a constraint on your budget. We did the same and managed the entire trip within Rs. 1600 for 2 nights (ex-Jorhat). Here is a brief on how we spent our money. This again goes to prove that you don't need a huge amount of money to get super experiences.
Jorhat to Neemati Ghat —– Rs. 25 per person
Neemati Ghat to Majuli —– Rs. 10 per person
Refreshments —————- Rs. 50 per person
Tip to truck driver ———– Rs. 100
Room (Uttar Kamalabari) — Rs. 500 for a huge double bed
Dinner at local shop ——– Rs. 100
Auto Rickshaw ————— Rs. 800 for 6hrs
Lunch ———————— Rs. 110 for 1 thali
Dorm in Dekachang ——– Rs. 500 / bed
Shared taxi to Ghat ——— Rs. 30 per person
Boat to Jorhat ————— Rs. 15 per person
Shared taxi to Station —— Rs. 30 per person
Brunch in Jorhat ———– Rs. 60
Pack your bag and hit the road NOW. Wait for none.