Himanshu Sikaria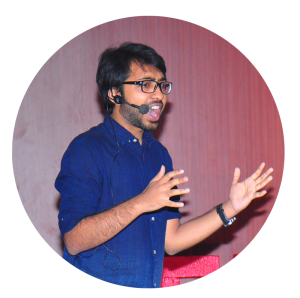 I generally stay as pumped up as I look in this hilarious photograph of mine. I am a brainstormer, troublemaker and an initiator with the love of doing the unconventional. Did my graduation from IIT Jodhpur in the field of System Science for the sole reason to do something challenging.
Having initiated Startify, an online incubation portal in my sophomore year I have had my hands dirty in the field of entrepreneurship (Startify was recently acquired, read more here). I have also been involved in conducting workshops (on being unconventional, entrepreneurship, business plans)  and talks in various schools, colleges, and events, including IIT, NIFT Jodhpur, TEDxNLUJAA (you can read more here)
Currently, I am exploring the field of Data Science at Atlan, working on social projects and helping a few early staged startups brainstorm on their strategies. Here is the list of things I'm up to now. Thinking of living a nomadic life at some point of my life fascinates me, till then I'd explore more of the less explored destinations alone.
Here are a couple of interviews and articles:  Inc42, DealstreetAsia, BWDisrupt BusinessWorld, YourStory Assam, StartupSuccessStories, FoundersGyan Podcast
Feel free to reach out to me to discuss anything, from why I suck to why the universe exists. Drop me a mail at himanshu.sikaria@gmail.com or contact here